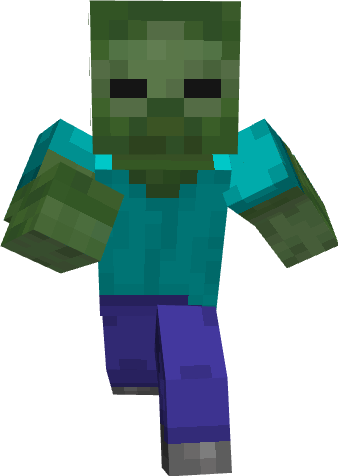 Addon Better Mob Animations 1.16.221
17 October, 2021
Minecraft PE Mods
Addon Better Mob Animations
adds more animation to a big list of Minecraft Bedrock mobs. This was done to make them more active and realistic.
Features of addon Better Mob Animations
All the mobs enlisted below will have new animations, but these animations are distributed to each of them in an individual way. This way, some will be able to blink, some will run in a better way, others will attack more realistically, and so on.
Here is the list of mobs that have been chosen to benefit from the new animations:
Villagers




Creepers




Zombies




Baby Zombies

Husks

Baby Husks

Drowned

Cows




Mooshrooms




Chicken




Pigs




Wolves




Squids




Glowing Squids




Endermen




Zombie Villagers




Baby Zombie Villagers

Sheep




And here are the animations that the addon creator developed for them:
Blinking animations

Body idle animations

Improved walking animations

Hand moving animations

Swimming animations

Death animations

Improved attack animations

Improved running animations

Shaking animations

Panic animations (when chased by other mobs)

Sitting animation

Excitement animations

You will also notice that the normal and the glowing squids have new models.
To try this addon, use the free download button below the video trailer.
If you want to try other addons making the in-game animations better, we suggest you also try
Addon New Player Animation
and
Better Undead Death Animations Addon
.
For other interesting MCPED-related articles with free download buttons, check our
website
and share your favorite ones with all your friends. Have a good time!
Video Trailer of Addon Better Mob Animations
Addon Better Mob Animations
---
17 October, 2021