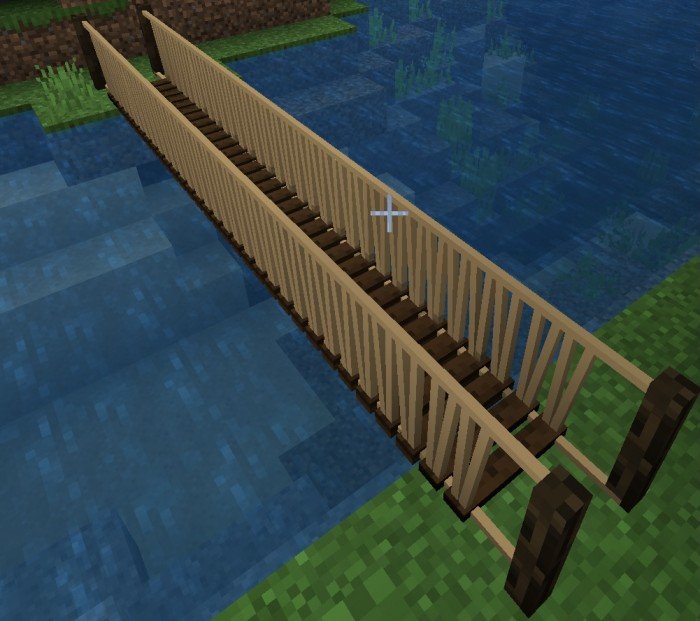 Addon Bridge 1.16.221
3 February, 2022
Minecraft PE Mods
Building bridges in Minecraft Bedrock is possible, but this activity is not very safe because the player can fall into the water or lava while doing this. To make things easier, we recommend you try
Addon Bridge
.
Features of addon Bridge
By installing this addon, you will be able to make eight kinds of wooden bridges. Take a look at the environment of the place where you want to install the bridge and choose what wood type would be more suitable. Below you can see how each of these bridges looks.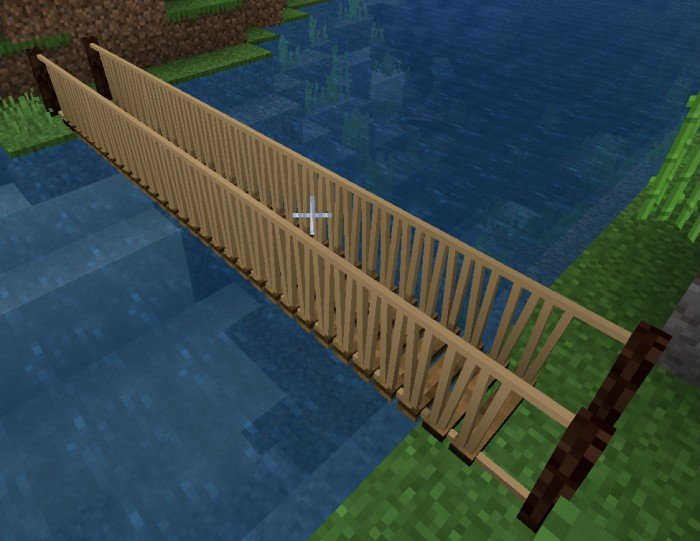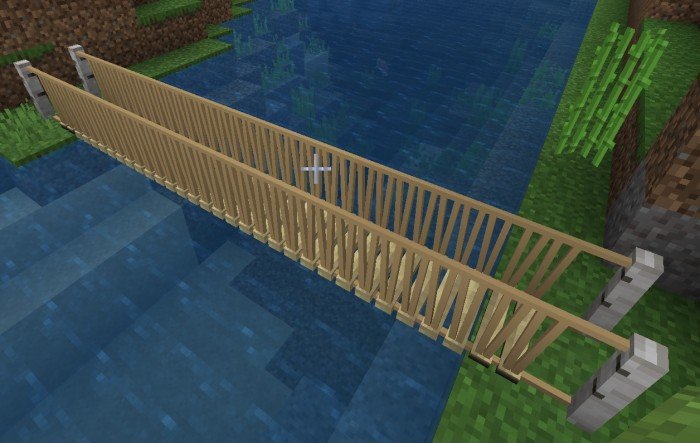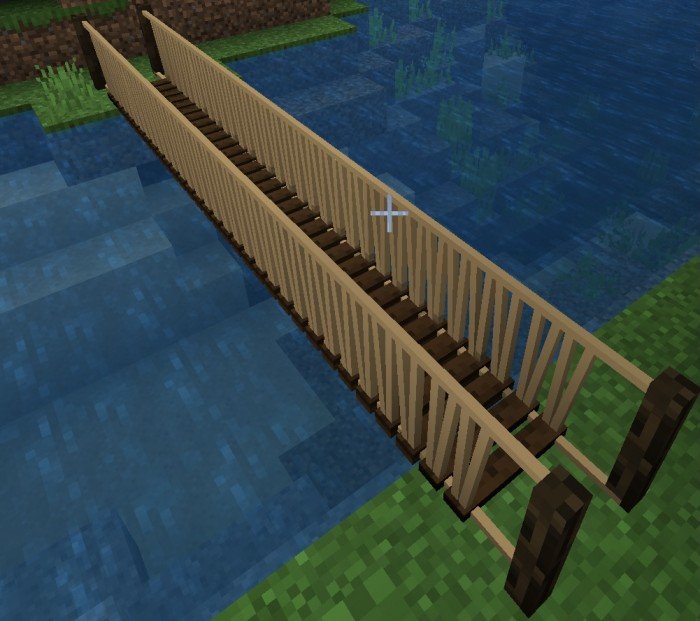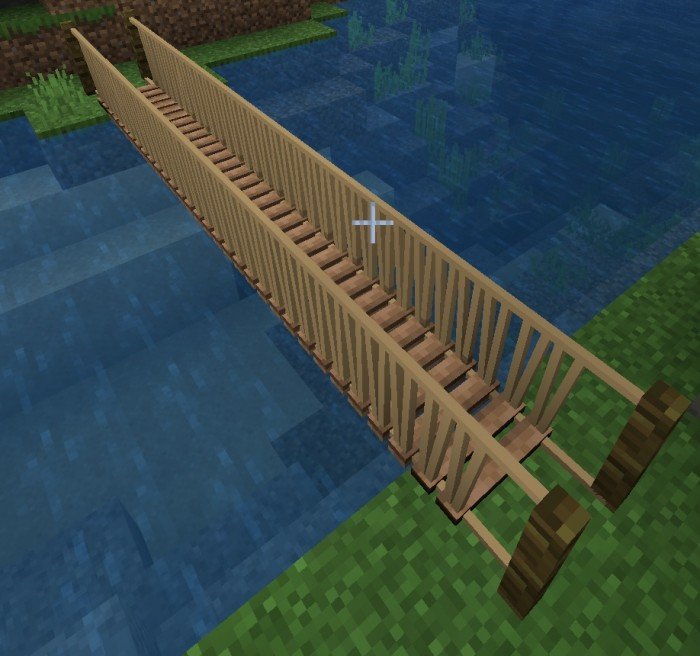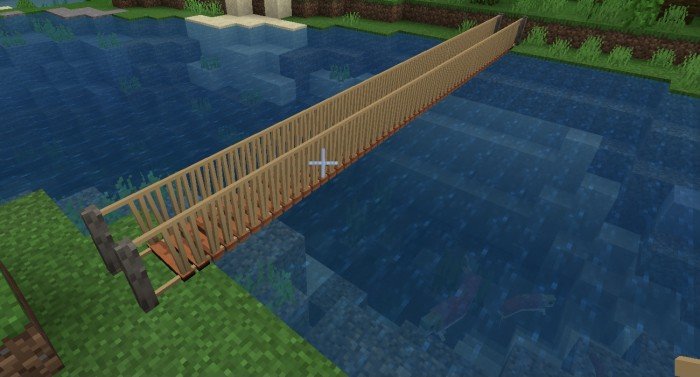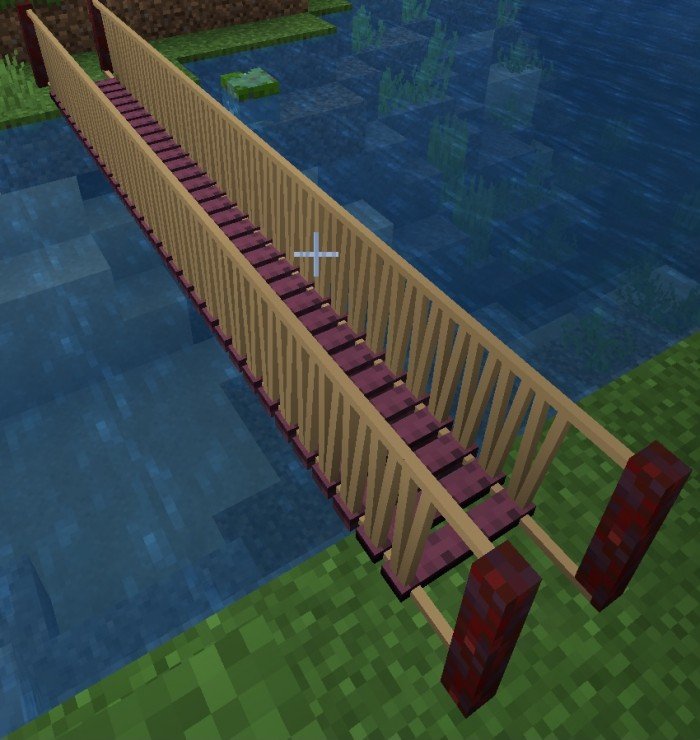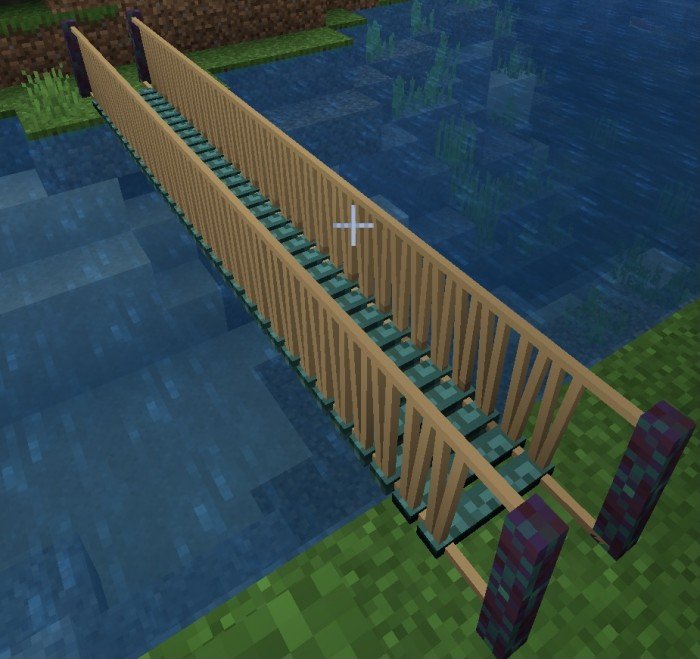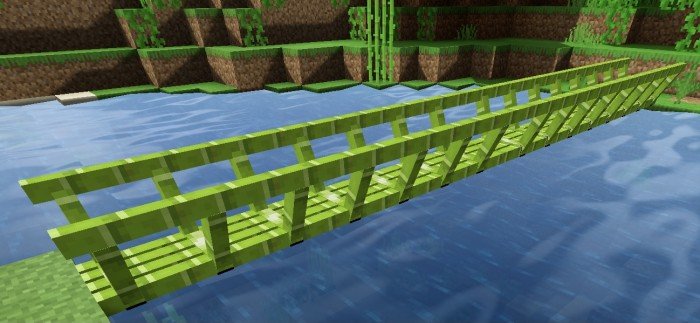 In a recent update, the addon creator introduced three new kinds of bridges that can be made from metal, stones, and bricks.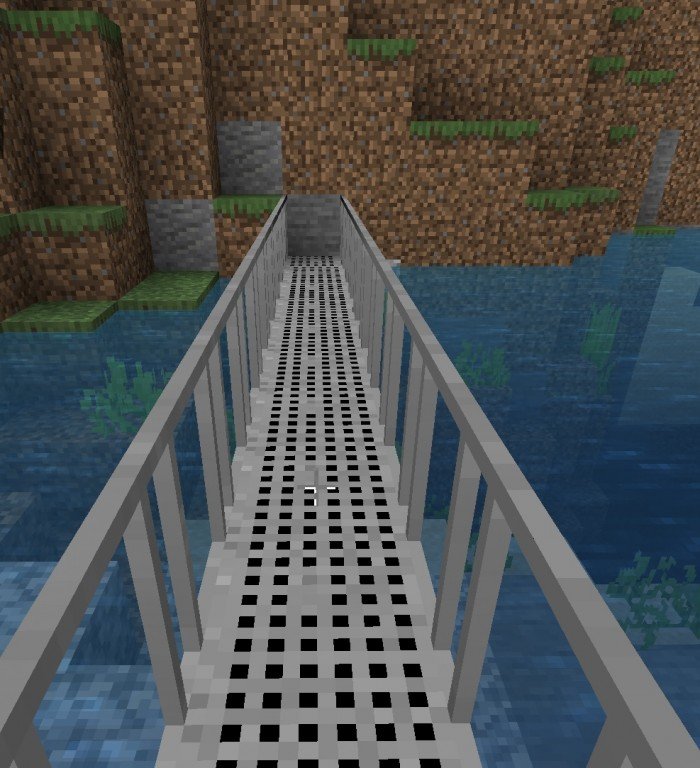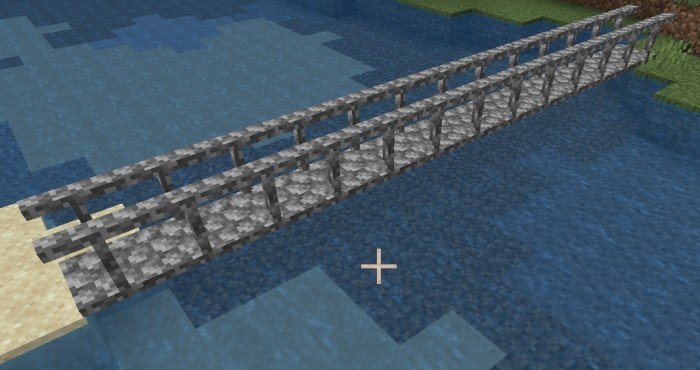 Look at the pictures below to learn how to create any of these bridges. Note that some of them are made from one piece, while for others, you will have to craft two pieces. The width of each bridge is one block.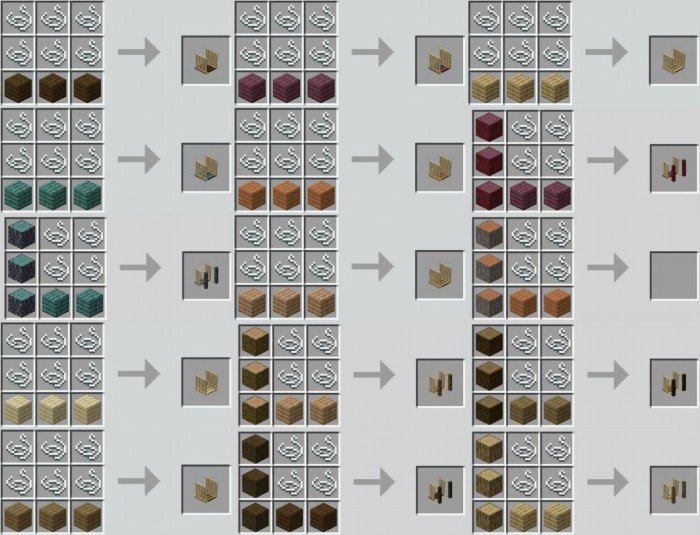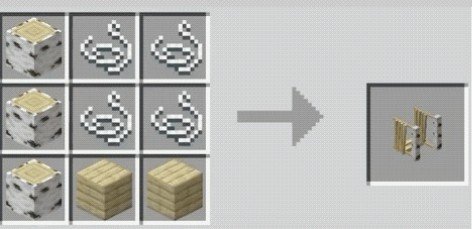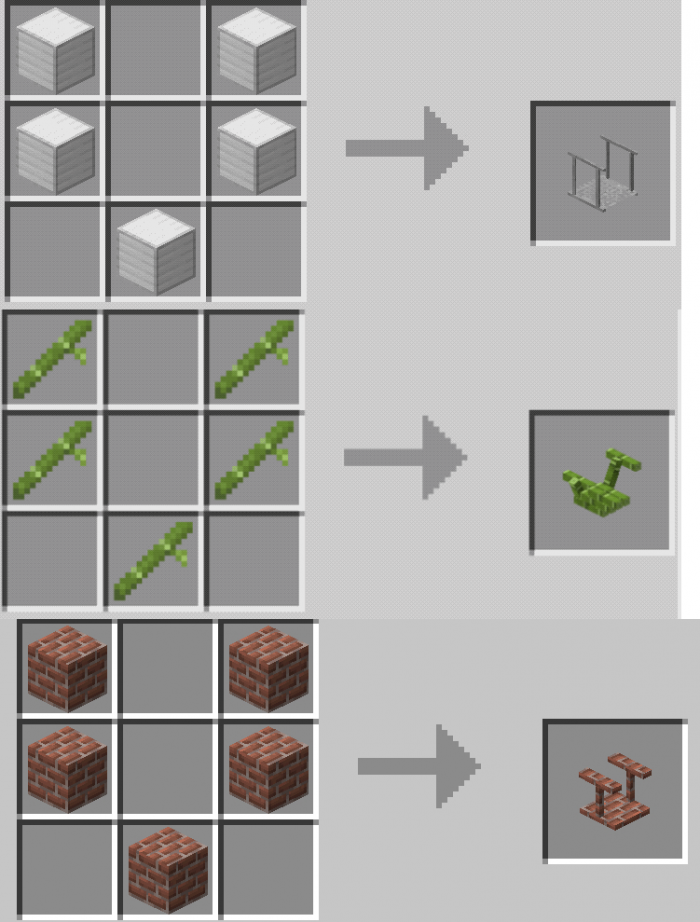 More screenshots: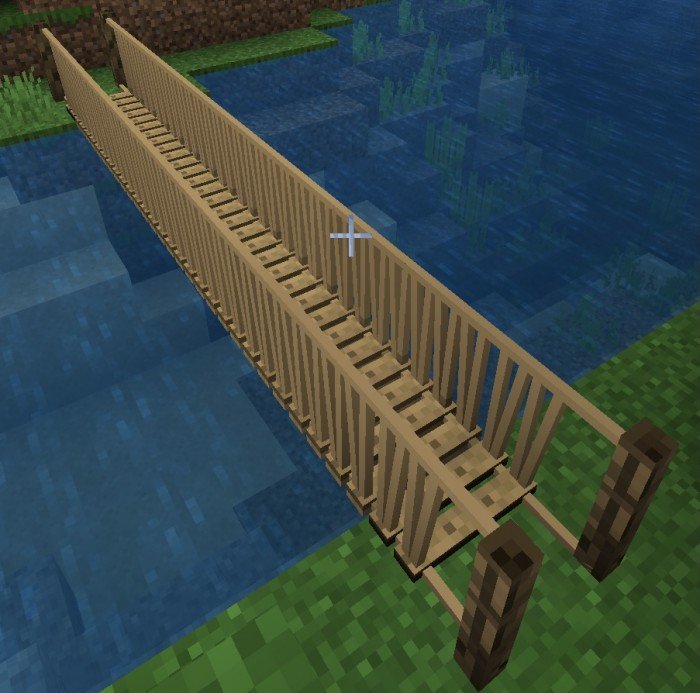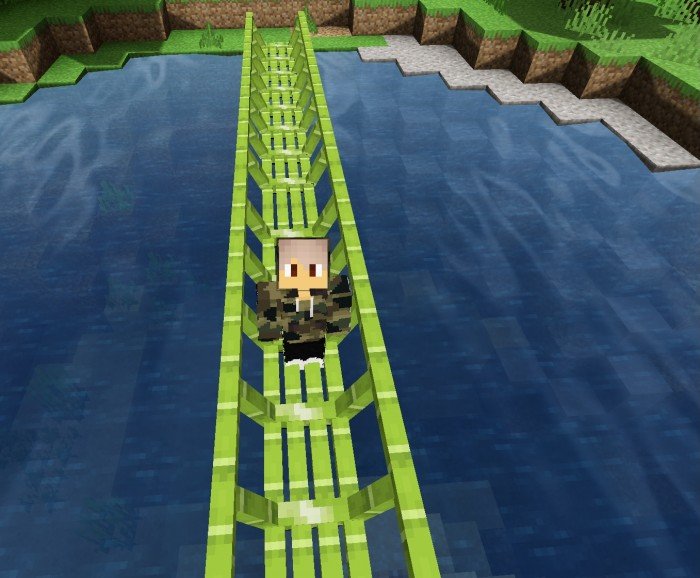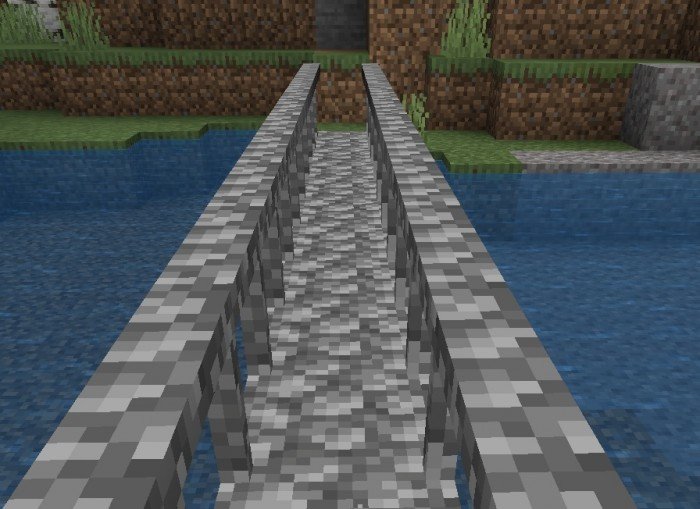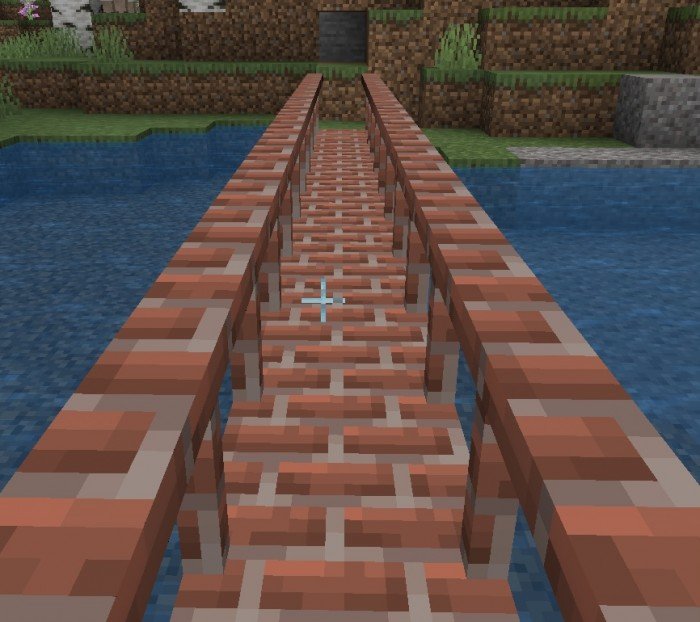 To be able to use the above-described addon, enable the experimental toggles as shown below.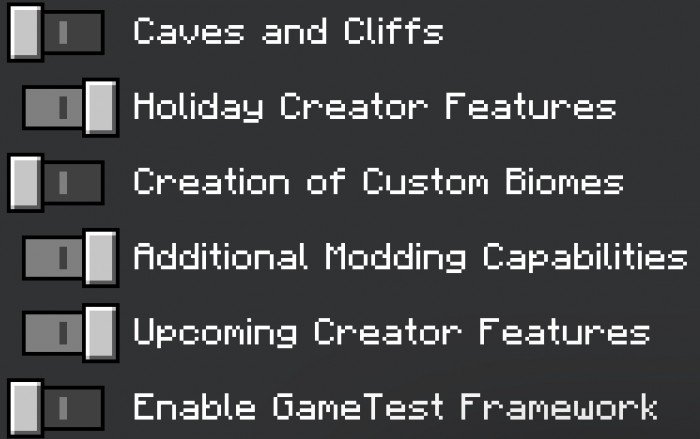 We believe that building bridges is a very useful activity. If you think so too, download and install the addon, share this opportunity with your friends, and leave feedback.
By exploring our
website
you can discover other interesting
mods
and not only. Here you can also find the newest
game versions
, including
Minecraft PE 1.18.20.21
which is the latest one. We recommend you check it because it contains important changes. Have a good time!
---
3 February, 2022