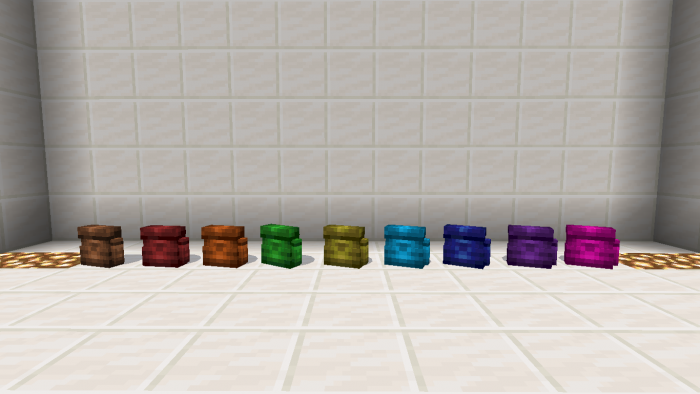 Addon True Backpack 1.17
8 February, 2022
Minecraft PE Mods
If you have a lot of belongings and do not want to leave them behind when traveling, you should try
Addon True Backpack
because it offers the best solution for such situations.
How to use addon True Backpack
The addon creator worked a lot until he was happy with his results and we must admit that his creation is definitely worth trying, especially given the fact that our
website
's subscribers can do it for free.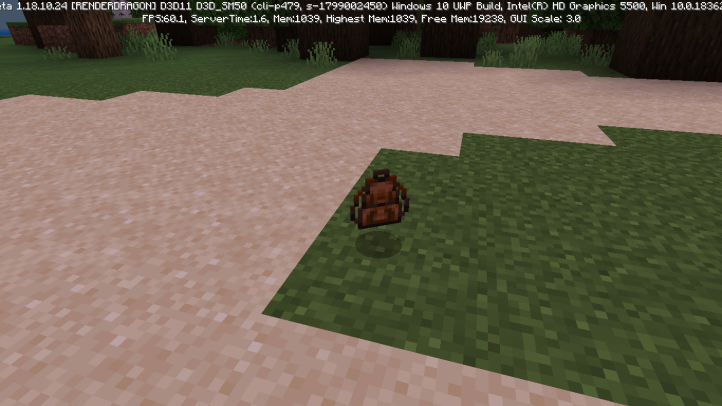 Look at the picture below to see how you can obtain a normal backpack with sixty-four slots. As you can see, crafting it is not very difficult.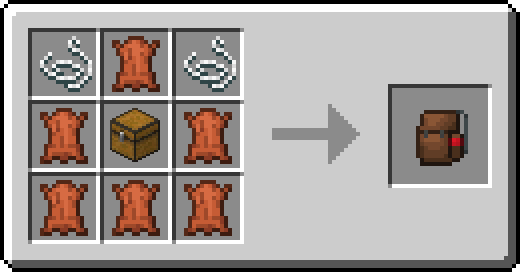 The addon also brings a more complex kind of backpack that requires more effort in crafting, but instead, it has two-hundred and fifty-six slots. This means that you can stuff it with more than sixteen thousand items. This kind of backpack is called "Ender"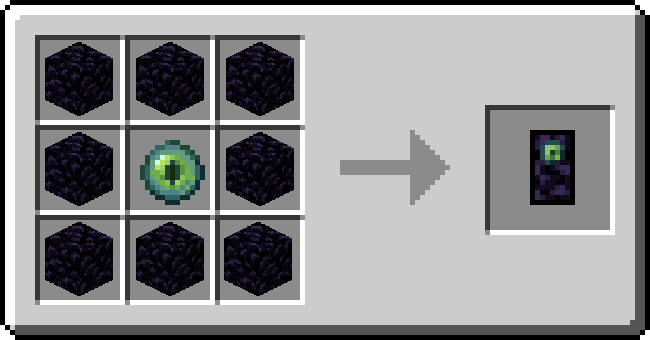 You will be able to see whether your backpack is equipped or not (see pictures below)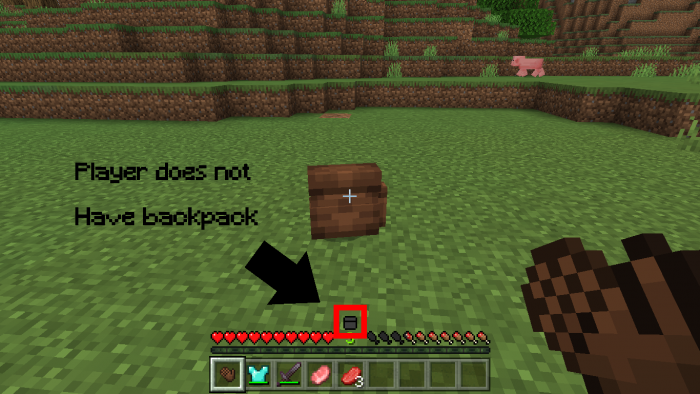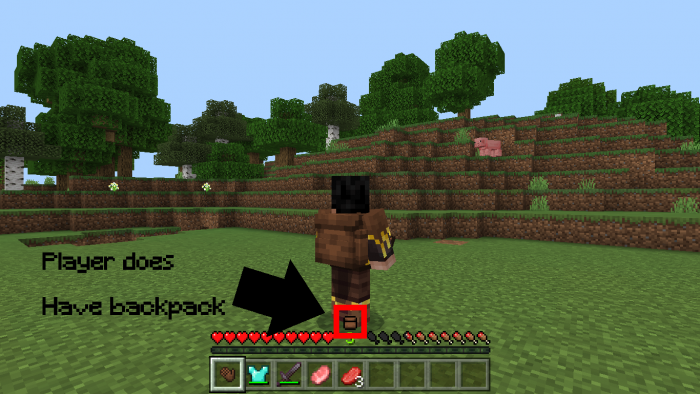 To take off the backpack, all you have to do is use a "Remove" glove that can be obtained as shown below.
Another cool function is that the backpack is able to grab any item around it and this is very handy in case the player dies.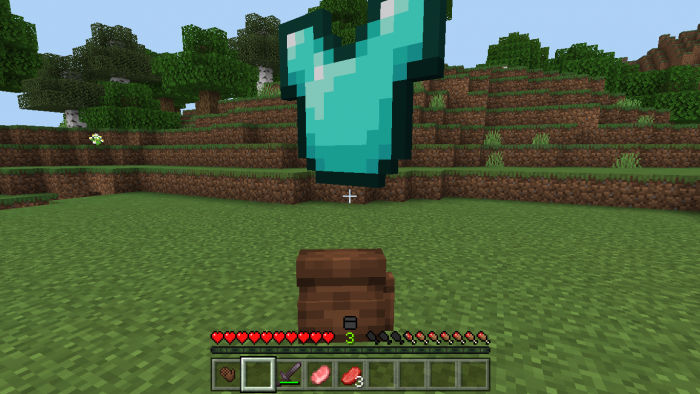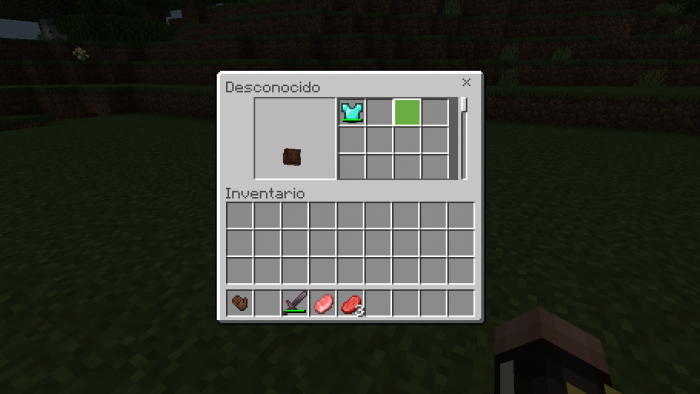 You can dye your backpack in any color using dyes.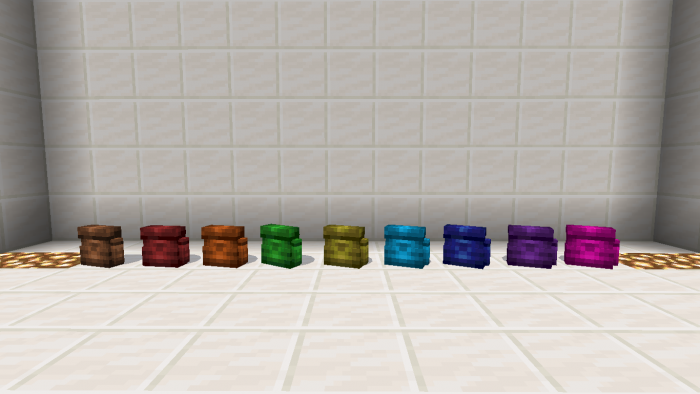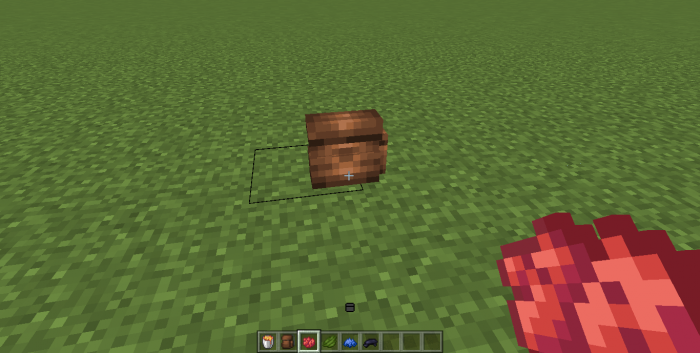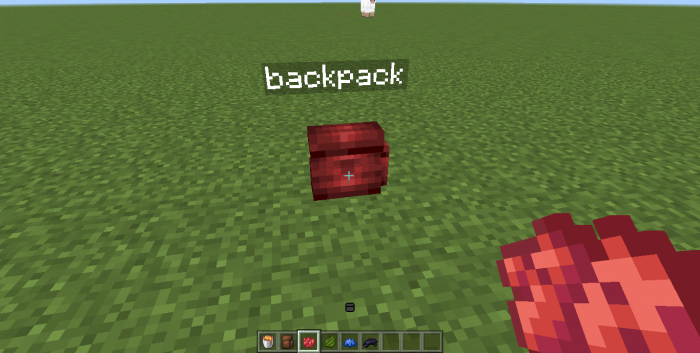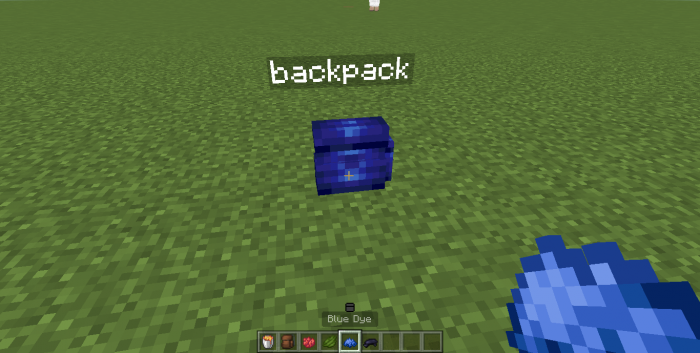 The colors that look more exotic can be obtained by replacing the dye with diamonds, emeralds, iron, copper or gold ingots, blue ice, glowstone dust, amethyst, or prismarine shards.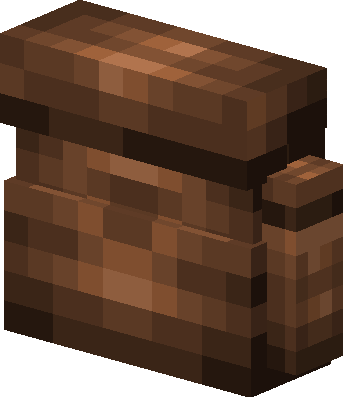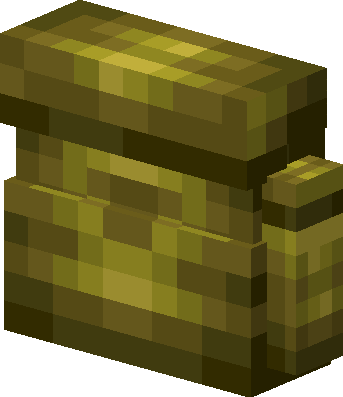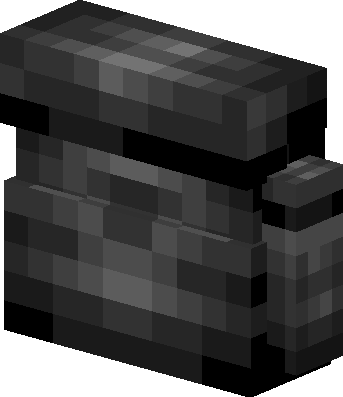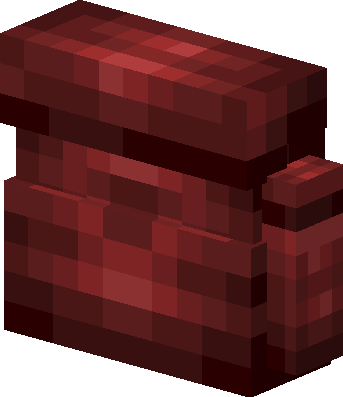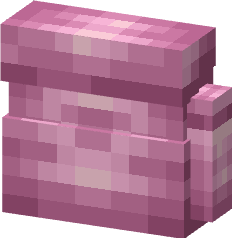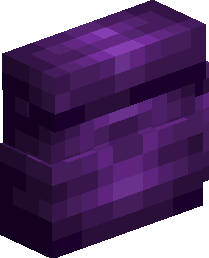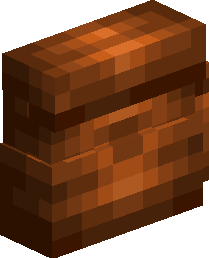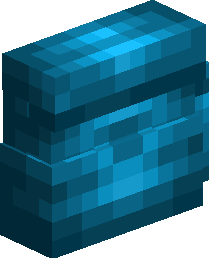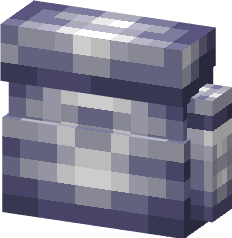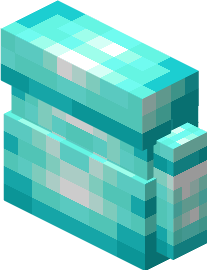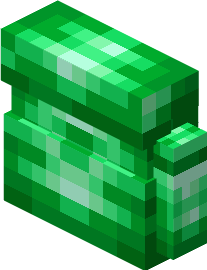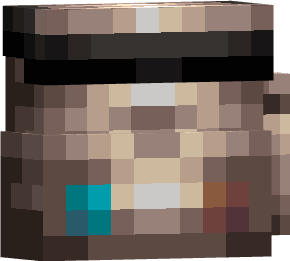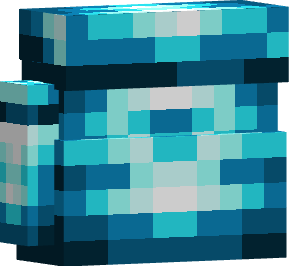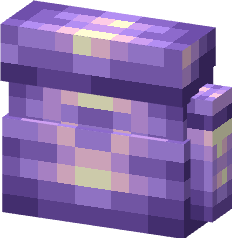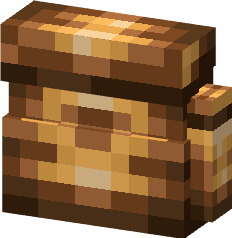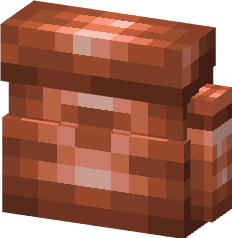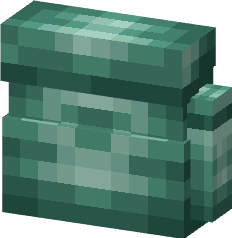 The Ender backpacks can also be colored in any color.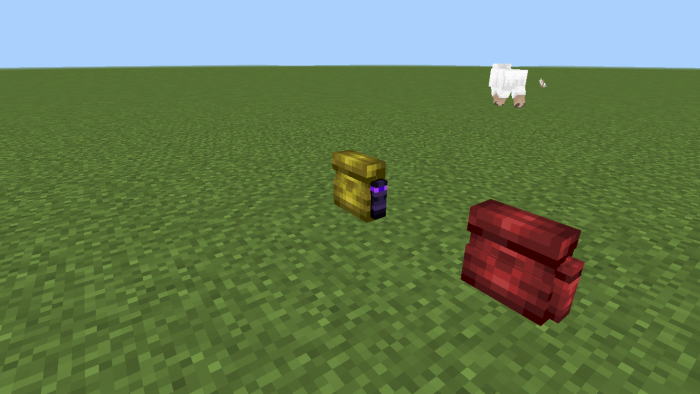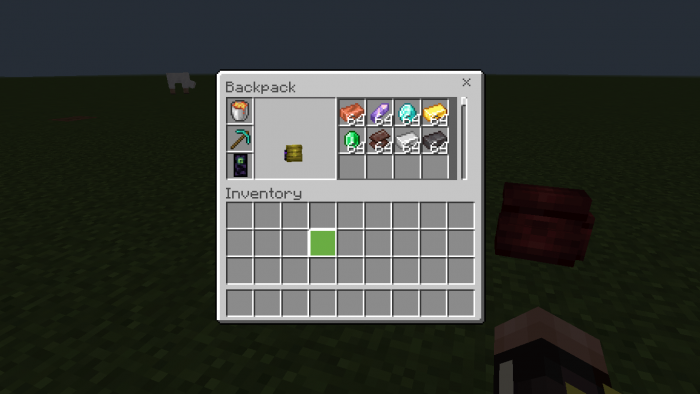 In the most recent addon update, the creator added three very useful slots. These are:
Slots for keeping water

Slots for keeping your tools

Slots for improving the existing backpack slots.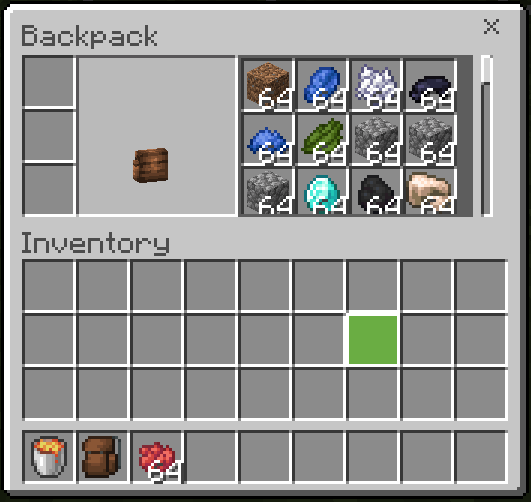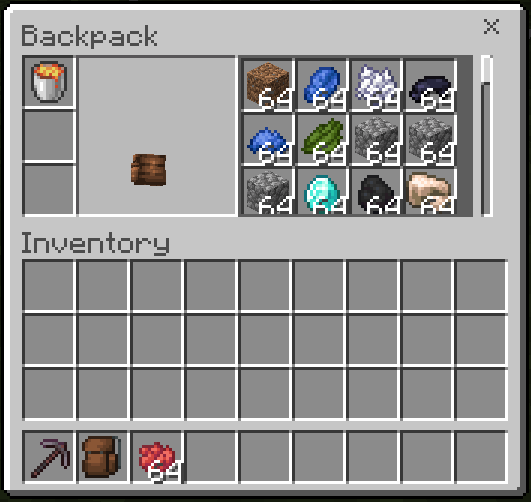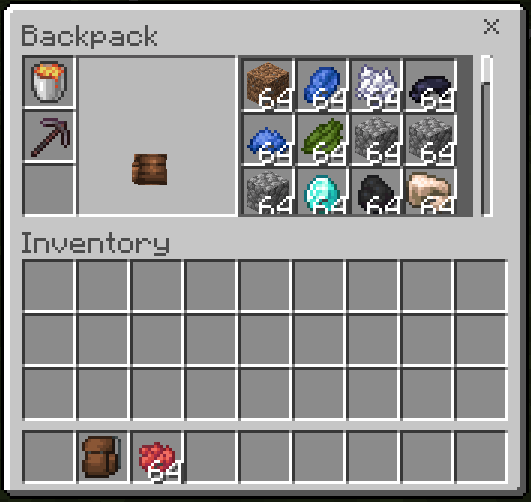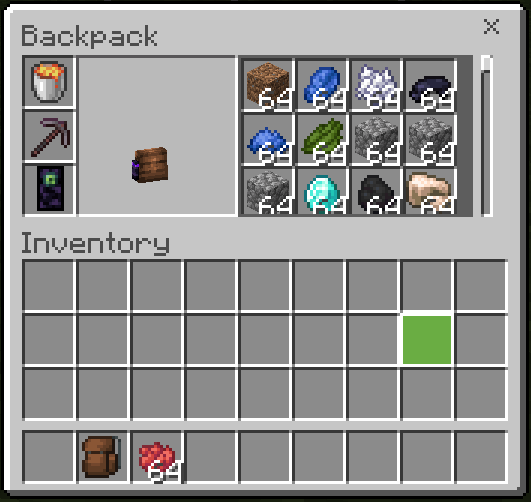 To be able to enjoy the above-described addon, it is required to install either
Minecraft PE 1.17
or a more recent version and to enable the experiments as displayed below.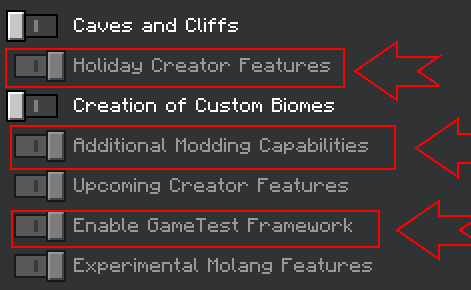 Be generous and share this article with your friends so they can learn how to craft backpacks too, and leave feedback if you want to tell us about what you think in regards to this addon.
Keep following us and you will always be among the first to find out about the freshest MCPE-related news, including all the
game versions
. Have a good time!
---
8 February, 2022