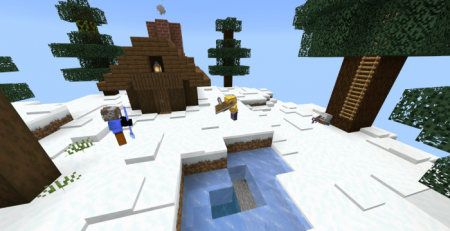 Map Super Smash Mobs: ULTIMATE 1.14
6 September, 2020
Minecraft PE Maps
If you like playing PvP games with your friends, you can consider yourself lucky because today you will have the chance to try one of the best maps of this kind.
Map Super Smash Mobs: ULTIMATE
invites you to fight on seven cool maps using different kits.
Features of map Super Smash Mobs: ULTIMATE
This game can be played by two, three, or four MCPE users and the approximate time of this game is of thirty minutes.
In this game, you will have the chance to play as some of the most iconic mobs in MCPE. There are sixteen available kits, each of them representing a specific mob and having individual abilities.
You and your friends will fight on seven different maps, each of them looking different from each other, but all of them being very interesting.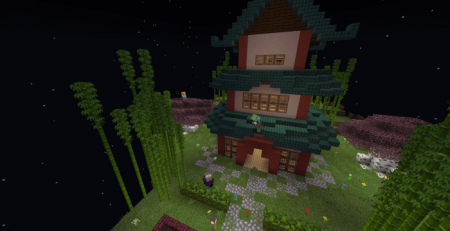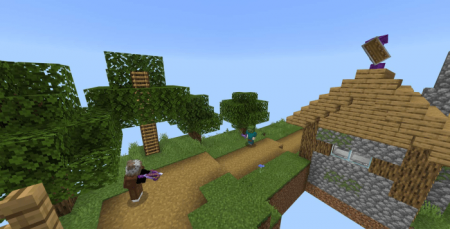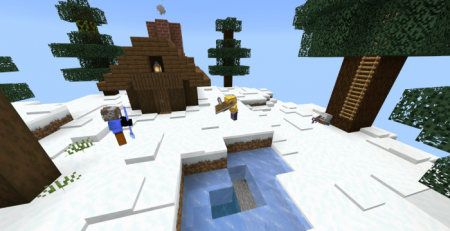 There are also seven available game modes and you can choose which one is more suitable for you and your rivals.
The rules are the same as for any other PvP games: your task is to smash the other players off the map. Win by resisting the attacks coming from your friends. The player who has the least deaths in a time period of five minutes becomes the winner.
To download this game, click on the download button below, invite your MCPE friends, and leave feedback.
Visit our
website
to discover other interesting
maps
,
mods
, and more. Here you will also find the
latest game versions
,
Minecraft PE 1.16.40
being the newest one. Enjoy your time!
Map Super Smash Mobs: ULTIMATE
---
6 September, 2020