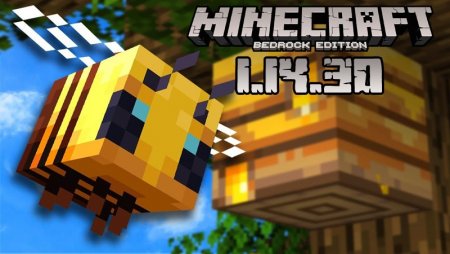 Minecraft 1.14.30
18 February, 2020
Game Minecraft PE
Minecraft Bedrock 1.14.30
is the newest game update. Many fixes described in this article might seem familiar to you. This is due to the fact that the MCPE developers decided to link it to the previous one. This is a good thing, because more errors are fixed and won't impede players from having a nice and smooth gameplay.
Today, we will not talk about the fixes carried out in
Minecraft 1.14.30.51
, because you already read about them. Just be sure that they are present in Minecraft 1.14.30 too.
What's new in Minecraft Bedrock 1.14.30.2
This time, most of the in-game errors were detected by the most active game users, and as we know, the MCPE developers are very receptive to the requests and proposals coming from their fans and fixed all that bothered them as soon as they could.
They had to fix the next problems:
The ability to buy Realms even if you are not an Xbox One subscriber (well, this wasn't quite a problem, but anyway, from now on, make sure to have an account before purchasing Realms)

The inability to edit characters if you are not connected to a Nintendo account when using Switch to play Minecraft PE

The problem making the joined friends on Nintendo Switch visible, even when the host closed his/her world

Kelp growing in a wrong way and too slowly

Flower pots with bamboo appearing empty after the player converts the world from Editions

An incorrectly scaled "sign-in" button on some platforms

A placeholder text appearing in the pause menu whenever the player decides to host a game without an internet connection

Entities not moving in cases when the player adds the "circle_around_anchor" behavior and when there is a block located too near to their hitbox.
We are sure you have faced at least one of the above-mentioned errors, so it is time to forget about it and try the present beta.
You can use Minecraft Bedrock 1.14.30.2 in Multiplayer Mode, but for this, all the players must use
Minecraft PE 1.14
or
other later versions
.
Follow our
website
to be up to date with the most popular Minecraft PE downloads, for example
Minecraft Earth
, probably the coolest AR game ever! Have a wonderful time!
Video of Minecraft 1.14.30
---
18 February, 2020