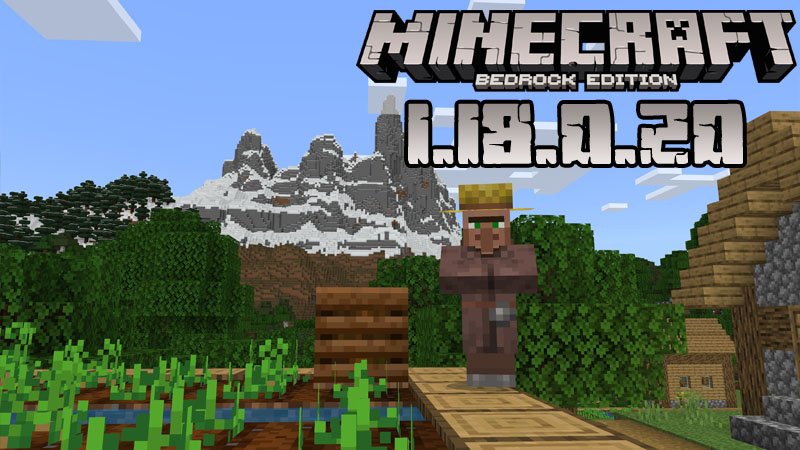 Minecraft PE 1.18.0.20
9 October, 2021
Game Minecraft PE
Since the release of
Minecraft PE 1.17
, that is the first part of the grand Caves and Cliffs update, we are waiting for the second part and the Majong team finally decided to start introducing us to its features. Today you will find out about the very first
Minecraft PE 1.18
beta which is called
Minecraft PE 1.18.0.20
.
Experimental features in Minecraft Bedrock 1.18.0.20
We are proud to announce to you that all the Experimental Features have been moved out of this toggle and were officially introduced into the game. From now on, players won't have to bother to turn on and off the well-known toggles at the beginning of the game. This is probably the best news brought by this version, but there are others you should know about and these are:
Differently placed deepslate patches, tuff blobs, amethyst geodes, meadow flowers, large trees, gravel, small dripleafs, ores, dirt, andesite, diorite, and more.

Caves do not contain floating waters anymore

Old caves generate in a different way so that they are in parity with the Java edition of the game

The small mountains look different due to their peaks which were modified




Mines generate in a better way so they do not destroy bedrock

Besides the experimental features that they paid special attention to, the game developers also:
Worked on correcting the time players spend placing vines in their MCPE worlds

Resolved the connection-related issues occurring when the MCPE user and the server do not have the same runtime block IDs

Resolved the problem of players getting loaded to unsafe locations when using the nether portal

Corrected the Controller lost connection prompt that didn't work with the screen reader normally

Corrected the fire being invisible in certain situations

Updated the default and maximal render distance settings

Decided to inform players if they are using a render distance that is higher than recommended

Fixed the work of the carved pumpkin enchantment

Updated the rendering of enchanted weapons

Fixed several prompt appearing when they shouldn't when using the Marketplace

Corrected the mob behavior when pathing through path doors

Made mobs avoid campfires

Fixed the axolotl animation

Fixed the sweet berry bushes so they can bring damage to mobs as intended

Corrected the structure block levels

Added more feedback and hints for the render distance settings

Fixed a number of minor bugs affecting the user interface

Updated the raid boss bars

Fixed a bug affecting the hero of the village effect's work

Resolved a big number of technical bugs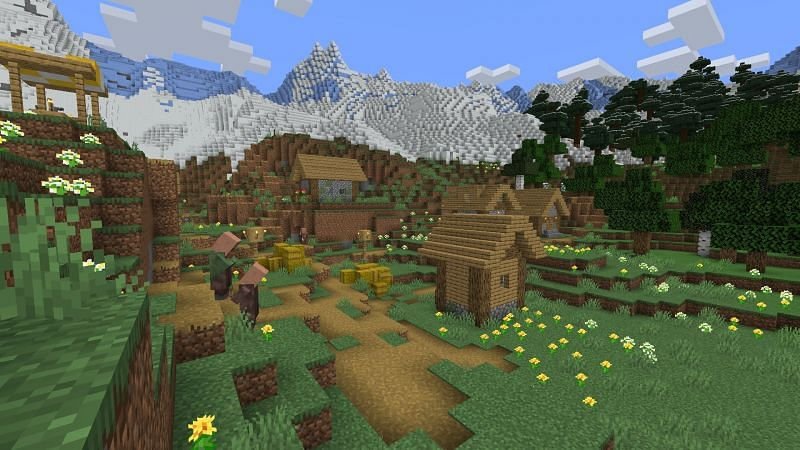 These are the main changes brought by MCPE 1.18.0.20 and if you want your friends to know about them too, share this article with them.
Continue visiting our
website
on a regular basis because we have a feeling that the Majong team prepares many other surprises for us and we want to keep you informed. You can also explore the website's departments if you want to find interesting free
mods
,
textures
, and other cool stuff. Have a good time!
Clip Trailer of Minecraft Bedrock 1.18.0.20
[media=Download Minecraft Pocket Edition 1.18.0.20 Caves & Cliffs beta version]
---
9 October, 2021