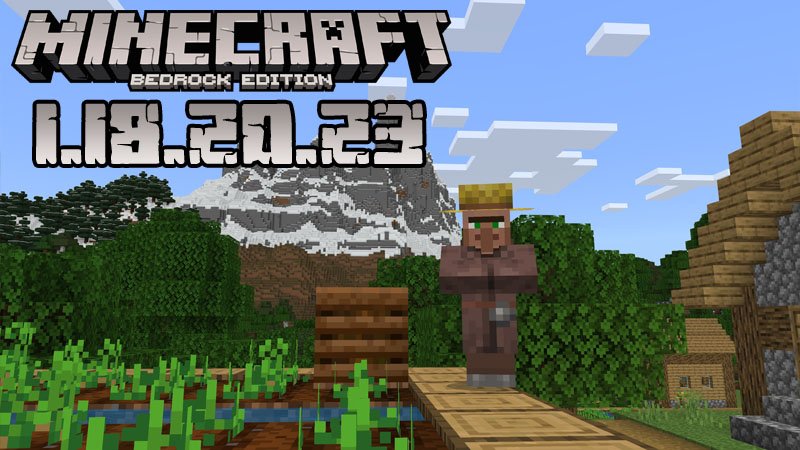 Minecraft PE 1.18.20.23
4 February, 2022
Game Minecraft PE
Since the release of
Minecraft Bedrock 1.18.10.21
, the MCPE users can enable a new experimental features toggle called (Wild Update). This toggle includes goat horns, skulk blocks, frogs, and tadpoles. In almost all the following game versions, the developers of the Mojang Studios team made changes and updated these features and they continue doing this. This week they have released
Minecraft Bedrock 1.18.20.23
and by exploring it, you will discover more changes affecting the above-mentioned features.
What's new in Minecraft Bedrock 1.18.20.23
This beta includes many changes, but first, we will tell you about the experimental ones. So you will discover that goat horns:
Have cooldown periods after being used

You will also notice that frogs:
Use the jumping animation only in case they have a jump goal

Can jump on small blocks if you use the JumpToBlockGoal

Can be tempted with slime balls

Can be bred with slime balls

Have a different weight and head size (the ones that live in swamps)

The little ones were subject to modifications too, namely their health. Now it is of six.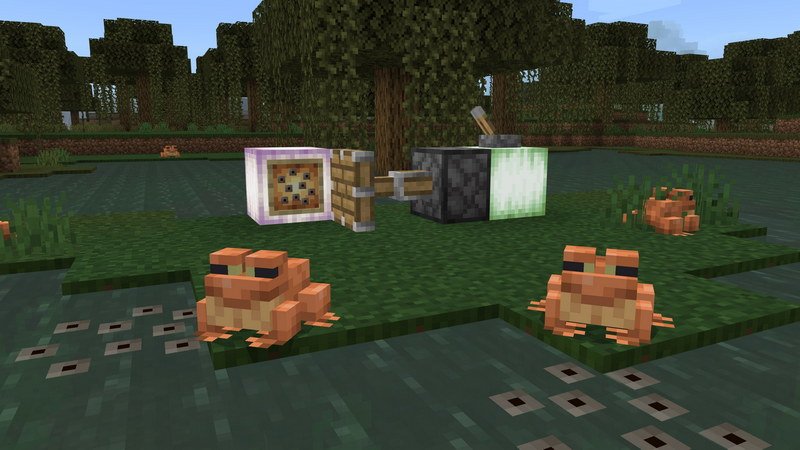 The game developers also made some updates to improve the frog spawns that we knew about as Frog Eggs (until the release of
Minecraft Bedrock 1.18.20.21
). From now on, the frog spawn:
Can be destroyed if you remove the source of water from beneath it and if blocks fall on it

Breaks if pushed by piston

Hatches normally if there is a block underneath it

Can be positioned on any waterlogged blocks

Cannot be positioned on ground with command /fill

Cannot be positioned under the water with command /fill

This is everything we had to tell you about the Wild Update experimental features, but not everything about the whole beta. The game developers also managed to:
Give the users the possibility to equip a custom armor when they are already wearing another one by clicking on button "Use"

Make the dripstones fill from dripstones that are located under the water

Made the screen of the Create New World option persist after re-entering the game

Fixed a bug affecting the labels located above crafting grids on certain devices

Decided that the drowned should not spawn when block light level is more than 0

Resolved a problem preventing the Mending Enchantment from repairing properly

Made custom skins save properly after the player exits the dressing room

Carried out very many technical updates in order to make the work of the content creators more productive.

Dear friends, we were glad that we could inform you about this release and you could find out about it from us. Keep following our
website
and we promise to inform you about all the upcoming
game versions
as soon as they appear. Here you will also discover many other interesting game-related articles and each of them contains a free download button. If you want to, you can share the ones you like with your friends and leave feedback. Have a good time!
Video of Minecraft Bedrock 1.18.20.23
---
4 February, 2022