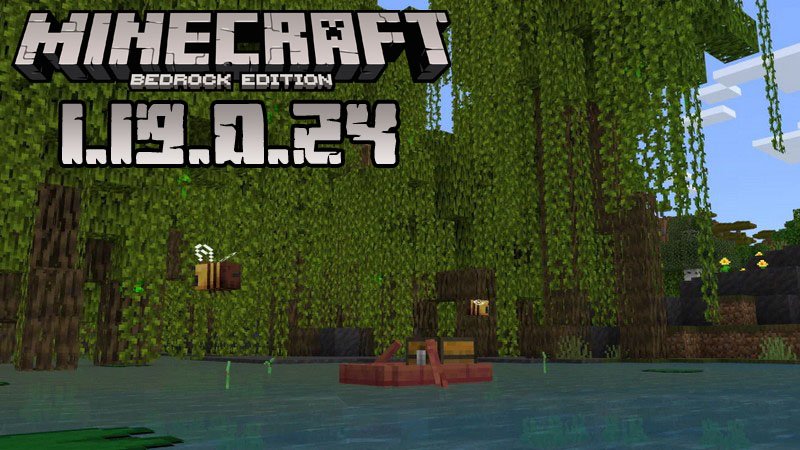 Minecraft PE 1.19.0.24
17 April, 2022
Game Minecraft PE
Over the last several months we had the chance to see and interact with a lot of features representing the upcoming
Minecraft PE 1.19
, but they were all experimental and used to generate only when activated the required toggle. Last week, when the Mojang team released
Minecraft PE 1.19.0.20
, everything changed. All those features plus a new one (The Mangrove Swamp Biome) have been introduced officially into our Bedrock worlds. This week, by installing
Minecraft PE 1.19.0.24
you will get the chance to try another new feature and see how the already existing ones have been changed for the better.
Features of Minecraft Bedrock 1.19.0.24
Naturally, the game developers focused their attention on the Wild Update features but did not forget about the rest either. We will start with the non-Wild ones. You will discover that these elements have been improved or fixed:
The Goats. Actually, their horns. Their number near pillager outposts was modified and their sounds are played instantly.




The Touch Controls (bug fix)

The Block_placer component (crash fix)

Gravity affected blocks (bug fix)

Place button applied on slabs (bug fix)

Create New World Screen buttons (bug fix)

Burning animations (bug fix)

Names of white, black, blue, and brown dyes (correction)

Level Chunk blending (improvement)

Command /clone (bug fix)

And now it is time to get to the fun part, namely the Wild Update features. You will notice that the following ones have been improved:
The Allay (its speed of regeneration, crash fix)

The Boat with Chest (bug fixes)

Crafting of Mud Bricks (bug fix)

The Warden (tracking, sniffing, and attacking behavior modifications, bug fixes)

Reinforced Deepslate (bug fix)

Mangrove Swamp Biome (vanilla parity)

Froglights (bug fix)

Frogspawns (bug fix)

Skulk Shrieker (its threat level,the way it summons Wardens, tweaks, bug fixes)

Recovery Compass. This is a brand new feature. Its aim is to show the player where he/she died previously.

Echo Shards. They will be introduced into the gaming worlds soon (in Ancient Cities) and will serve as key ingredient in crafting Recovery Compasses.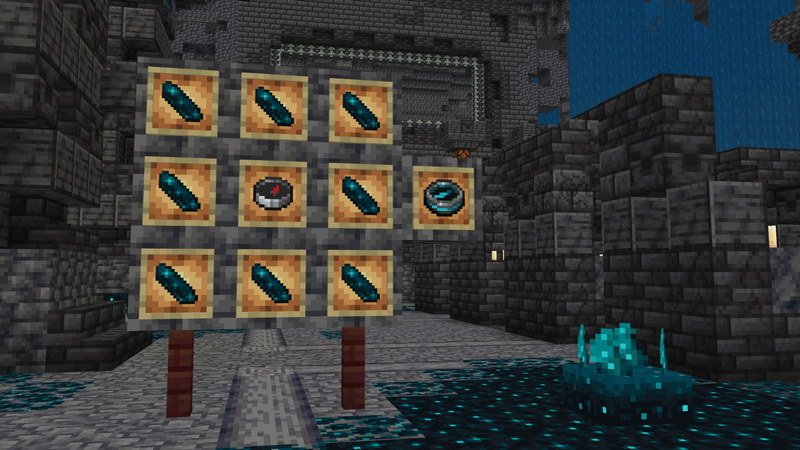 Unfortunately, this version also brings a couple of bad news. These are:
The removal of Copper Horns

Minecraft Preview not launching on certain Xbox devices

Impossibility to place certain interactive blocks, for example, hoppers.

Dear friends, if you want to know more details about this beta before installing it, watch the video trailer below this article.
Keep visiting our
website
as often as possible if you want to be among the first to find out about the upcoming
game versions
. This will also give you the possibility to try the newest and most popular
mods
, and other free content. Have a good time!
Video of MCPE 1.19.0.24
---
17 April, 2022