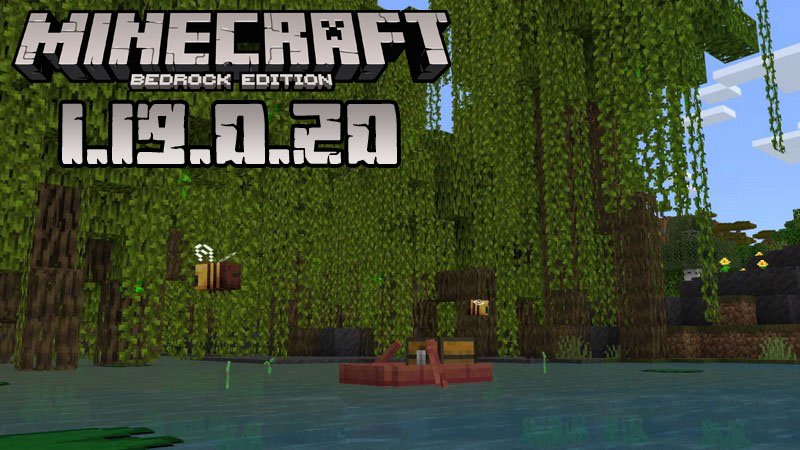 Minecraft PE 1.19.0.20
10 April, 2022
Game Minecraft PE
After letting the players experience so many Wild Update features by enabling the experimental features toggle, for example, the boats with chests from
Minecraft PE 1.18.30.28
and the Warden from
Minecraft PE 1.18.30.32
, it was about time the Mojang team released a real
Minecraft PE 1.19
beta, where everything can be enjoyed as part of the gaming world. Mind that
Minecraft PE 1.19.0.20
is the first Wild Update beta, but there are more to come and very soon our Bedrock worlds will become so interesting that we bet you won't be able to miss even one day without your device and your favorite game.
New features in Minecraft Bedrock 1.19.0.20
Before telling you about a fantastic feature and the changes made to the existing ones brought by the first Wild Update beta, we must tell you that there is no need to enable the experimental features toggle after installing it. To remind you of this, the MCPE developers modified the tips displayed on the loading screen and the texts from the splash screen.
Many previously experimental features have been improved. You will discover improvements regarding their textures, behavior, and performance:
The Warden (his way to get angry, his way to feel the vibrations, his textures, the sounds he makes)

The Frogs (their croaking)

Allays (the sounds they make, their way to move when following the owner, possibilities to leash and name them)

The Sculk Sensors (the way they detect vibrations). Be careful because they sense a bigger range of different vibrations.

Darkness Effect (adjustable level of the screen's darkness, distance fog)

The fantastic new feature you can enjoy thanks to this new beta is the:
Mangrove Swamps Biome. This is not only a beautiful place to visit. This biome hosts cool mobs (only frogs for the moment) but also amazing trees (you can use their wood and roots in different crafting recipes or decorate your world). Another surprise you will discover here is the mud. It can be transformed into bricks, blocks, and even its packed variant. Some of these modified variants can be used in building structures.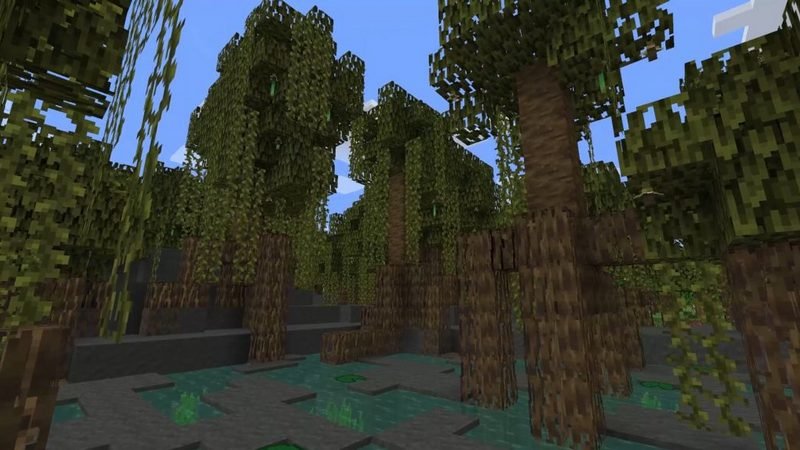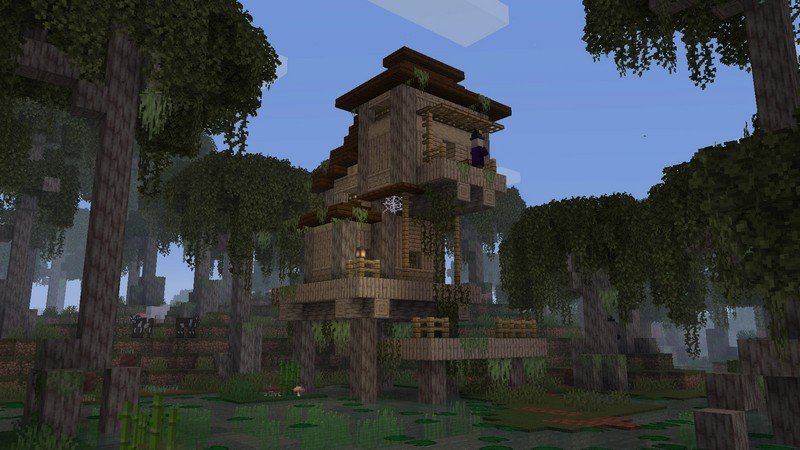 You will also see that the following things have been improved (minor changes or fixed bugs):
Mobile Touch Controls

Graphics (some items held by allays, some items picked up by foxes, spiders, and wolves (their legs and ears), brewing stands, end crystal, players (wearing skulls)

Textures (warden, mycelium, end rods, end portal frames)

User Interface

Game's Stability (fixed crashes, lags)

Technical Side of the Game

The MCPE developers also made the Wandering Traders more interesting to interact with. Now you can give them names and they make more sounds than before.
Dear players, before hitting the download button, let us remind you that you can always return to our
website
. We promise to keep you informed about all the new
game versions
and to give you the possibility to try a very wide range of MCPE content for free. Have a good time!
Video of MCPE 1.19.0.20
---
10 April, 2022