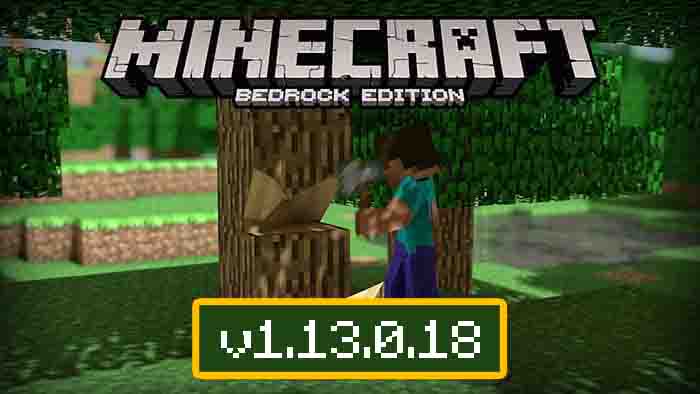 Minecraft PE 1.13.0.18
2 October, 2019
Game Minecraft PE
As a result, the developers of
Minecraft Bedrock
have not added
Minecraft 1.13.0.17
apk for Android to Google Play. But today you can download the update Minecraft Pocket Edition 1.13.0.18!
This time in google play, a link to the
apk
file
Minecraft PE 1.13.0.18
was quickly enough lined up. It is very pleasing. Already now you can download the update
Minecraft Pocket Edition 1.13.0
.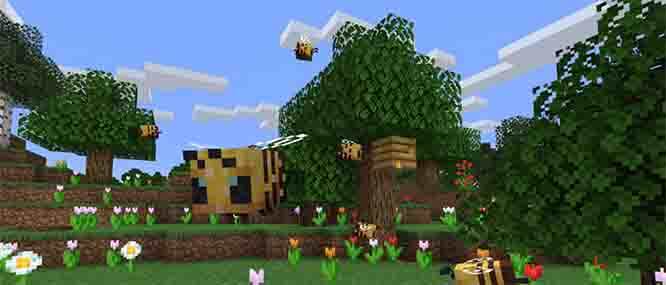 (bees will be added to Minecraft 1.14)
If you are interested in learning about the changes in Minecraft Bedrock
1.13.0.18
, then read this article. In this article we will tell you about
all the changes in Minecraft PE 1.13.0.18 beta
.
I will say right away that there are no additions to this update.
Minecraft Bedrock developers
continue to optimize
the game for stable performance.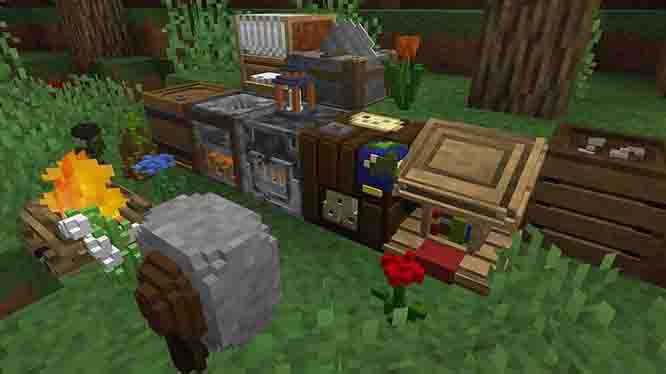 (screenshot using 3d texture pack)
On this page below you can familiarize yourself with the full list of changes in Minecraft PE
1.13.0.18 for Android
. Below we have attached a video review of Minecraft 1.13.0.8 beta, as well as the
MCPE 1.13.0.18 apk file
, which you can download for free!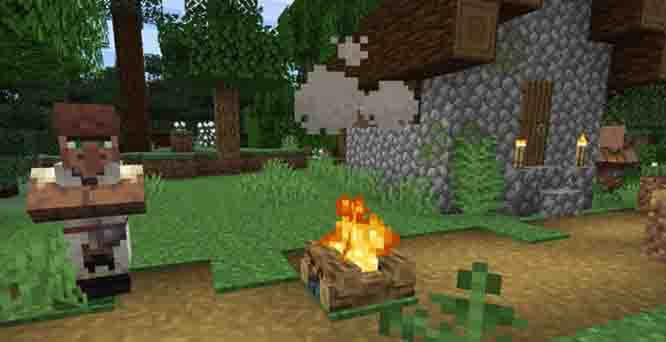 (screenshot of a villager near a fire)
What was fixed in Minecraft PE 1.13.0.18?
Crashes/Performance
Fixed a crash that occurred when accepting the storage permission on Android

Fixed several crashes that could occur during gameplay

Fixed a crash that could occur when scrolling through languages in the Settings

Fixed a crash that could occur when using the Character Creator on Android
General
The 'Beam Me Up' achievement can once again be unlocked
Gameplay
Fixed players falling from the sky after riding an entity in Creative mode

Fixed players spawning in unexpected locations after roaming a world save to a different Xbox One
Mobs
Zombies once again spawn in caves
Items
Carpets once again appear on the Llama's inventory screen

Crossbows no longer fire immediately after loading

Fixed the ability to discard damaged tools from the Creative inventory

Compasses and clocks once again animate on the hotbar

Armor can once again be equipped directly from the Creative inventory on touch screens

Frost Walker boots once again freeze water
Add-Ons and Script Engine
Fixed spawn eggs not appearing in the Creative inventory for custom mobs

Item held by scaled mobs are once again sized appropriately

Using 'format_version' 1.2.0 no longer breaks the 'on_damage' component

Triggering custom animations for entities is once again functional

Using the 'transformation' component on 'xp_orb' once again removes the source entity

The 'spawn_entity' component is now executed when an entity is being ridden

Fixed the Ender Dragon not appearing correctly in some Add-On packs

Errors are once again listed on the pack manifest validation screen
Video review Minecraft PE 1.13.0.18
Minecraft Pocket Edition 1.13.0.18
MCPE 1.13.0.18 beta with Xbox Live
---
Do you want to get apk file Minecraft 1.13.0.18 beta with working servers? Wait a bit! Soon we will attach the apk file MCPE 1.13.0.18 with working servers!
---
Main article about Minecraft 1.13.0
---
---
2 October, 2019