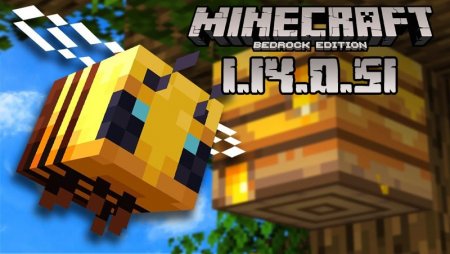 Minecraft 1.14.0.51
23 November, 2019
Game Minecraft PE
We hope you had enough time to explore all the features of the previous game version, which is
Minecraft 1.14.0.50
, because we already have a new one for you to try.
Minecraft Bedrock 1.14.0.51
comes with just a short list of changes, most of them aimed at optimizing the gameplay, but there is also a little surprise for the map makers and addon creators!
Bugfixes in Minecraft Bedrock 1.14.0.51
By trying the earlier versions, the players might have confronted the following issues:
Game crashing whenever a player tried to join Xbox Live on an Android device

Game crashing sooner or later when the player has a long gaming session and during it he/she explores a big number of chunks

Leaves of the acacia tree getting stuck in the user's hotbar

Failure to display the save data icon in new worlds created by the player

Some Marketplace sale items taking up way too much space in the player's store page.

The above-listed problems were fixed and will not prevent players from having a comfortable gameplay now.
In addition to these fixes, the MCPE developers decided to make a little change that might be interesting for the addon creators and for the map makers: now they can hide the item tags in the UI. This can be done by using the
/gamerule showtags
command.
We are sure you can't wait to download the new beta and try it but first, let us remind you that since this is not a full game version, you cannot play in Realms and with players who prefer to use only full versions.
We also recommend you to save your builds on a regular basis in order to avoid losing them when switching from one game version to another.
And now you are free to watch the video trailer describing 1.14.0.51, to install and enjoy it, to share it with your friends and to leave feedback.
Check our
website
on a regular basis to always be up to date with the
latest MCPE versions
, as well as to discover a lot of cool things related to this game, for example,
Minecraft Earth
, a fantastic AR game taking your worlds out of your device's frames. We wish you a great time!
Video Trailer of Minecraft 1.14.0.51
---
23 November, 2019