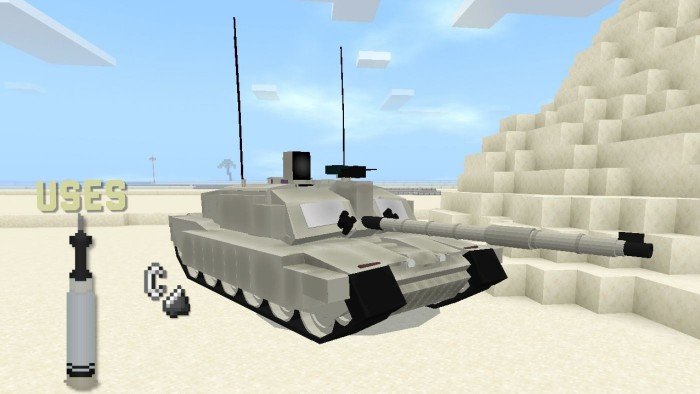 Addon WarVehicles 1.16.221
24 December, 2021
Minecraft PE Mods
There are many addons providing vehicles that you can use to travel within your gaming world every day, for example,
Addon Jeep!
and
Addon Minicopter
but they are suitable for peaceful times. In case of war, you will need special ones and you can use the ones provided by
Addon WarVehicles
.
Features of addon WarVehicles
In the picture below you can see all the vehicles provided by this addon.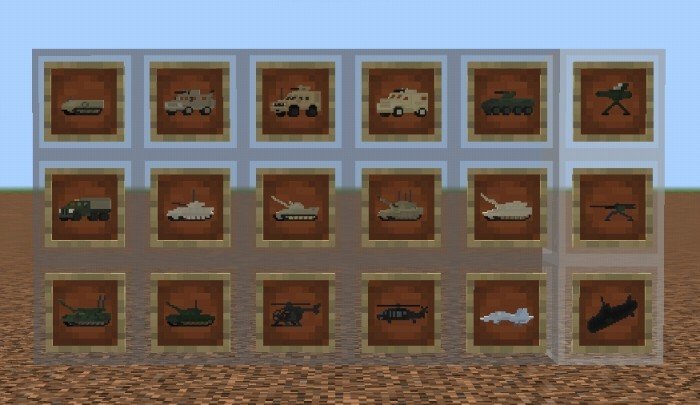 To obtain them, use command
/function allvehicles
Besides vehicles, the addon also brings several guns and some of them require ammo.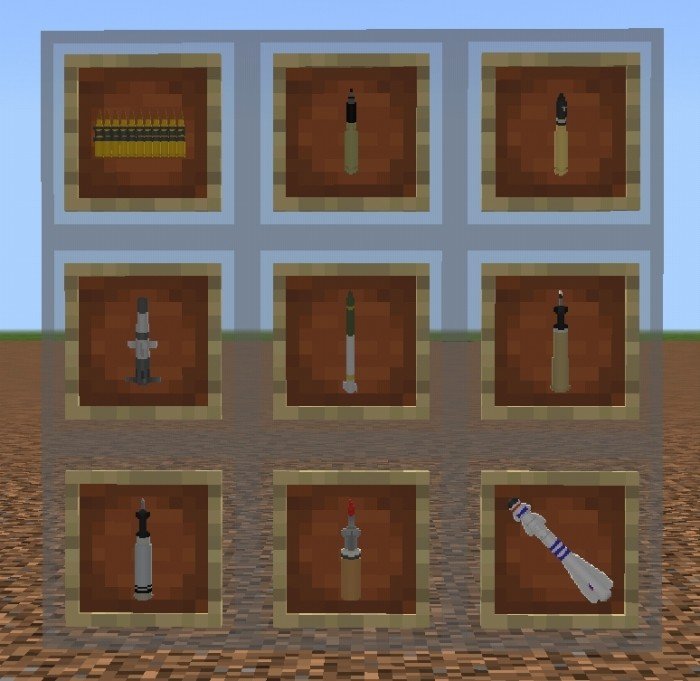 You can obtain the ammo by using command
/function allammo
To load the gun, hold the required ammo and hover over the gun's hitbox. An interaction text will appear and then you will be ready to fire.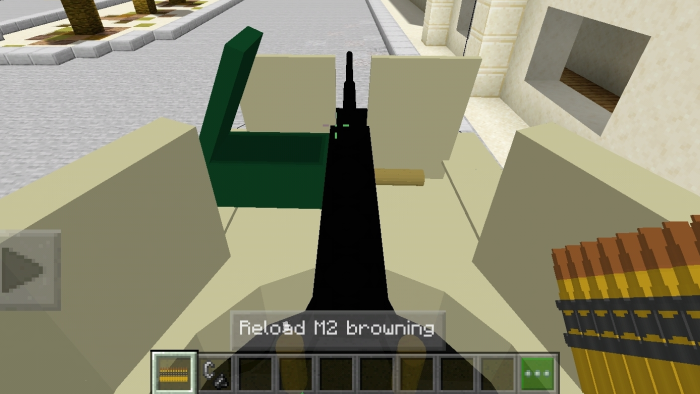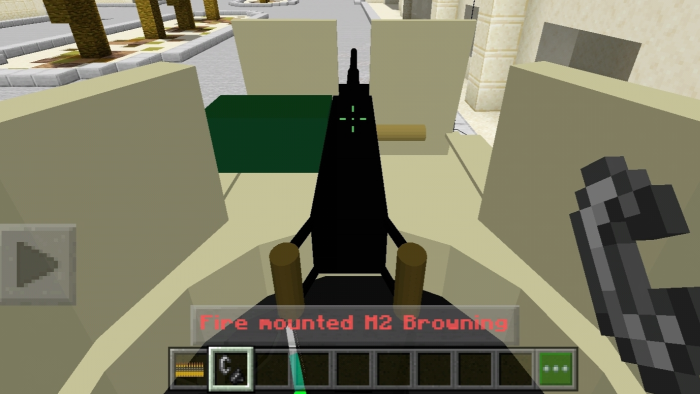 Below you can see the pictures of all the available vehicles and guns from a better perspective.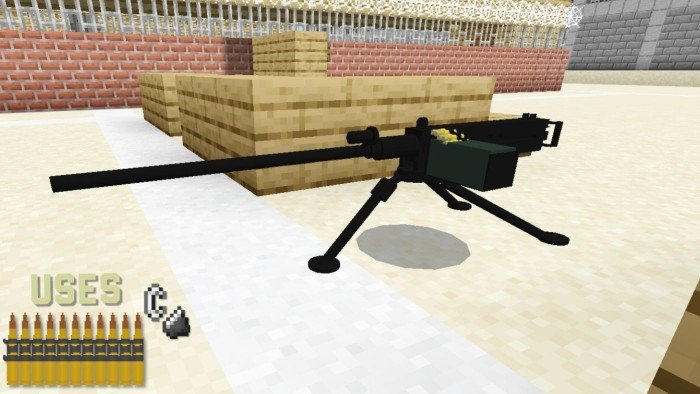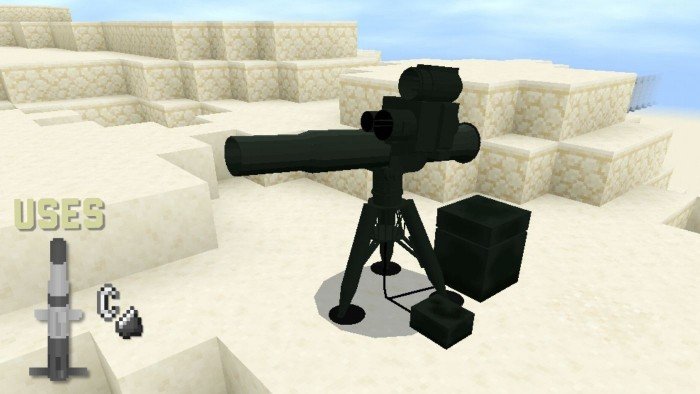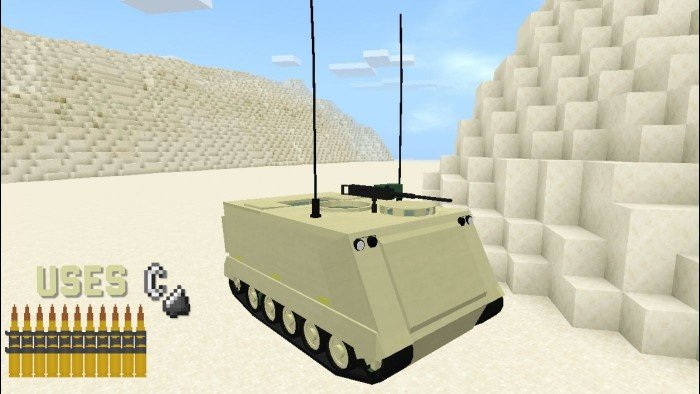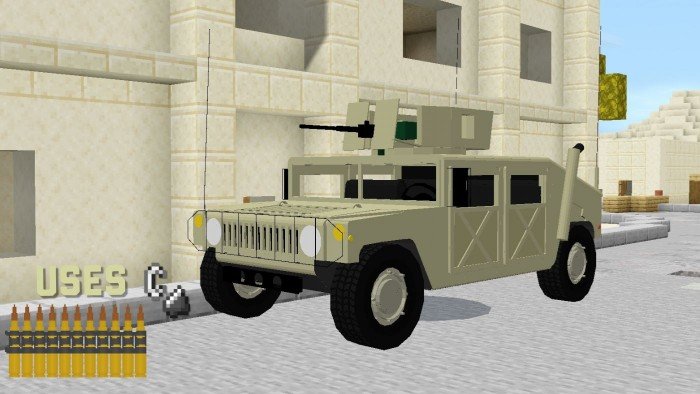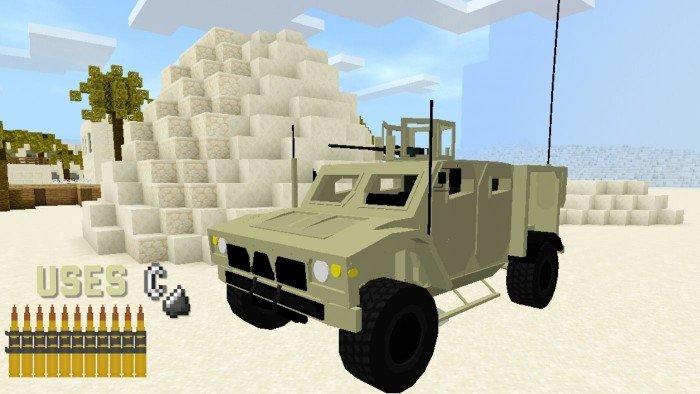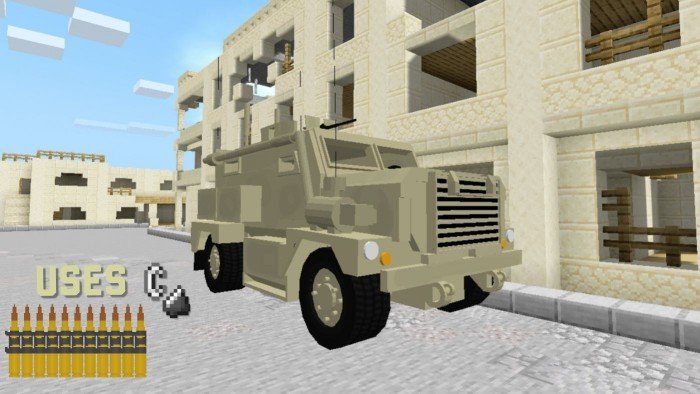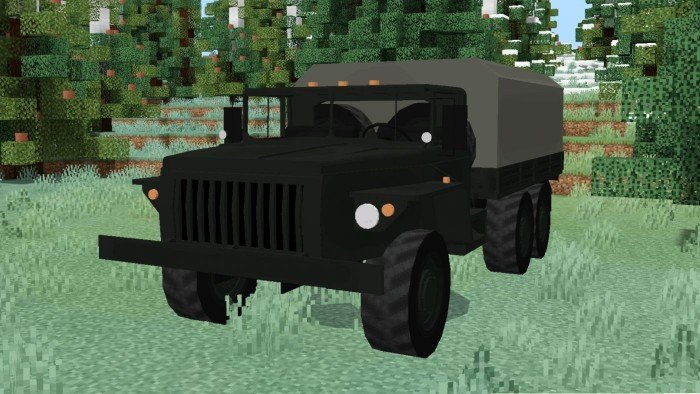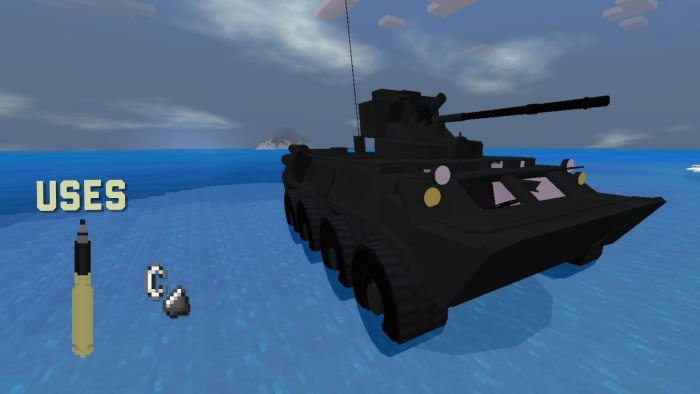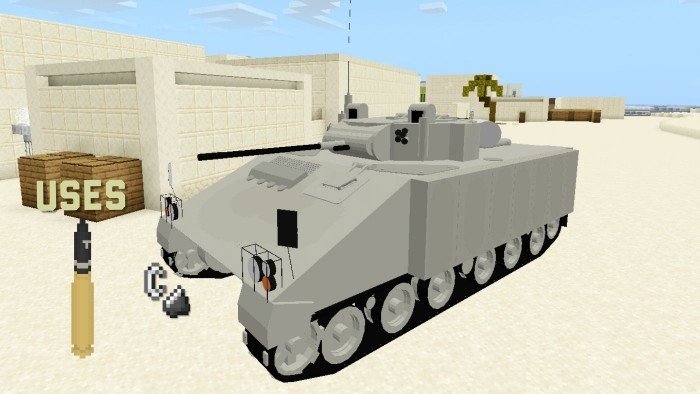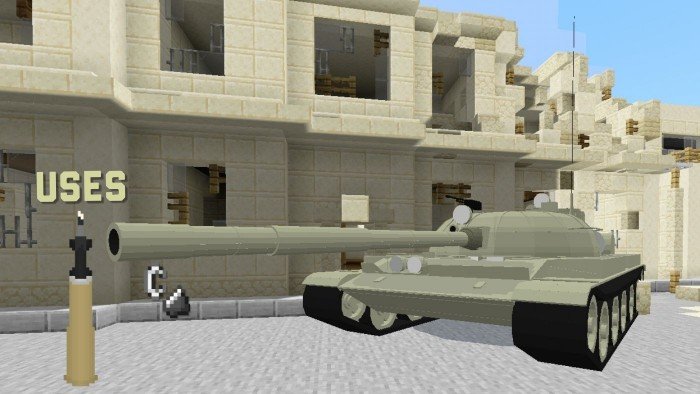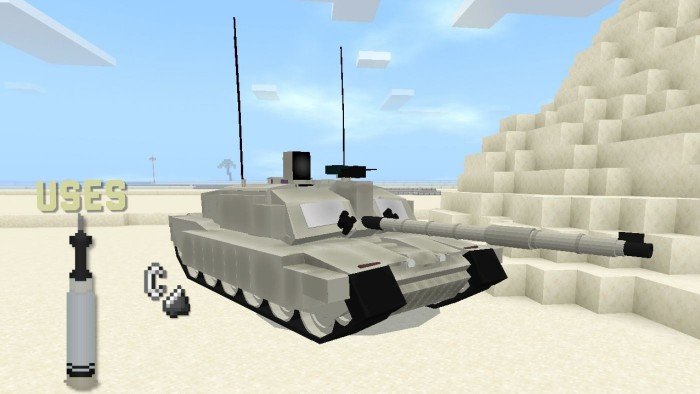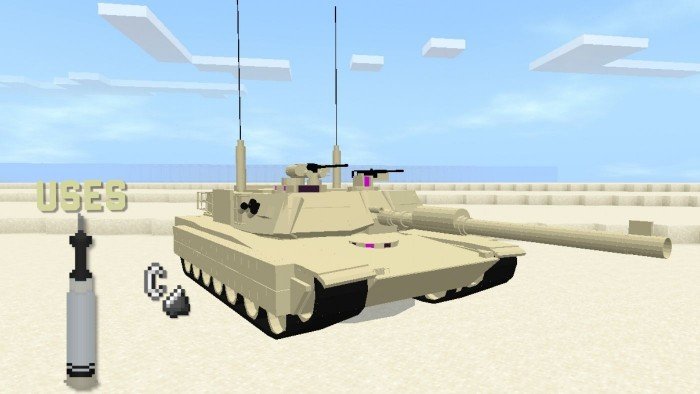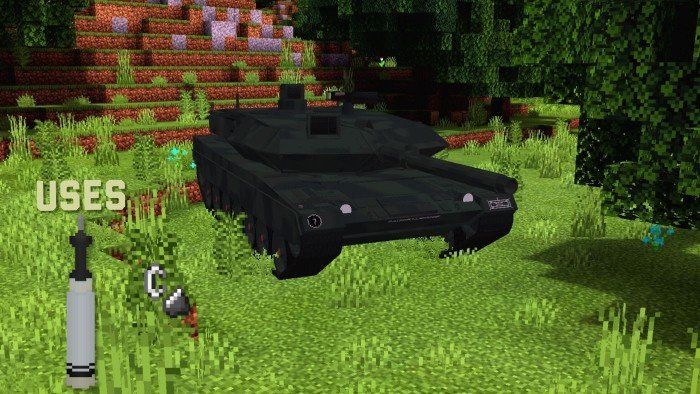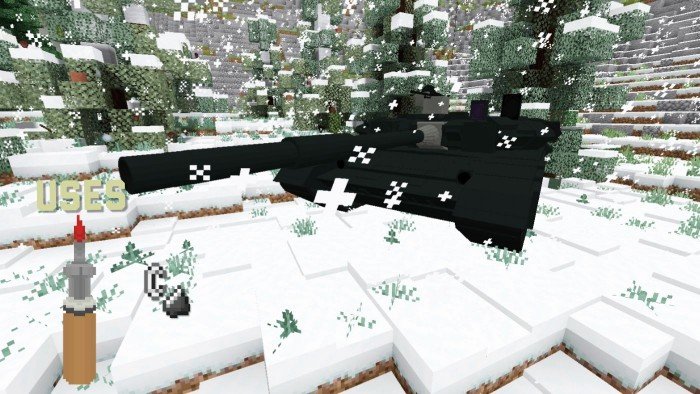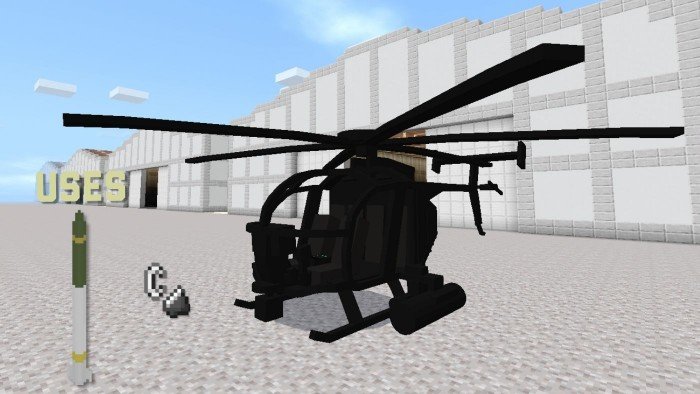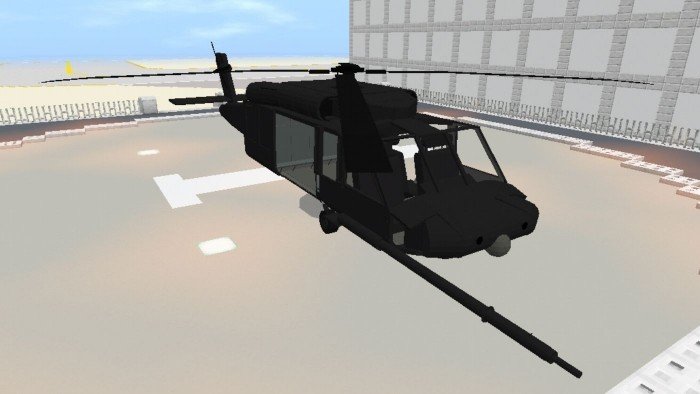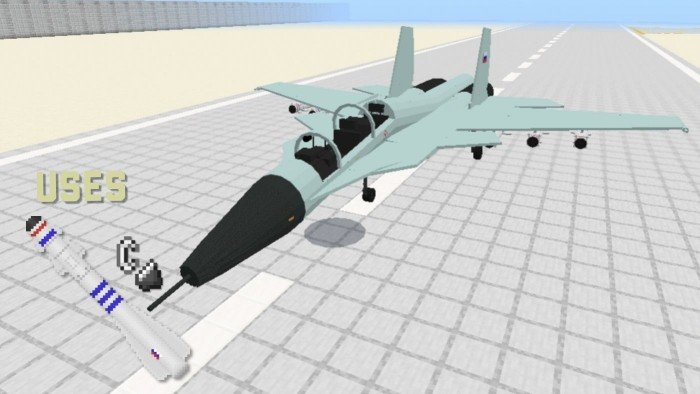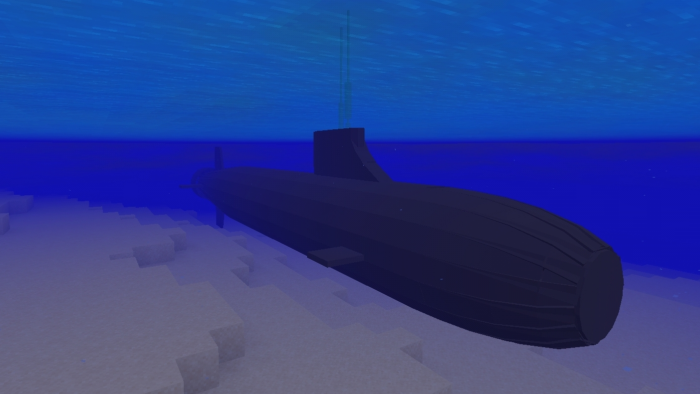 All the vehicles have custom animations and most of them can be leashed. This is required if you want to drive them.
We are sure that your enemies have no chance to survive in the war if you will use everything or some of the features offered by this cool addon, so hurry and click the download button that is located below, but before doing this, make sure you are using one of the newest
game versions
.
Minecraft PE 1.16.221
is the earliest one suitable for it.
For more Bedrock-related articles with download buttons, explore our
website
and have a good time!
---
24 December, 2021