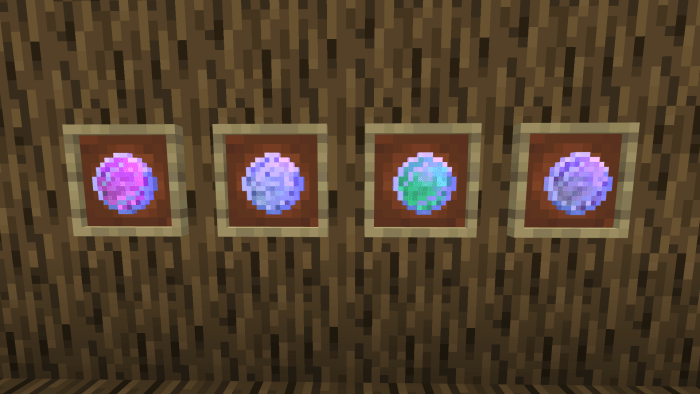 Addon Endgame Expansion 1.16.100
15 June, 2021
Minecraft PE Mods
Imagine that you have already killed the Ender Dragon. What will you do after? If you have no idea, we recommend you try
Addon Endgame Expansion
!
How to use addon Endgame Expansion
As we all know, the Ender dragon drops
Tears
when killed. Collect and treasure them because they are the main ingredient for everything you will be able to craft thanks to this addon.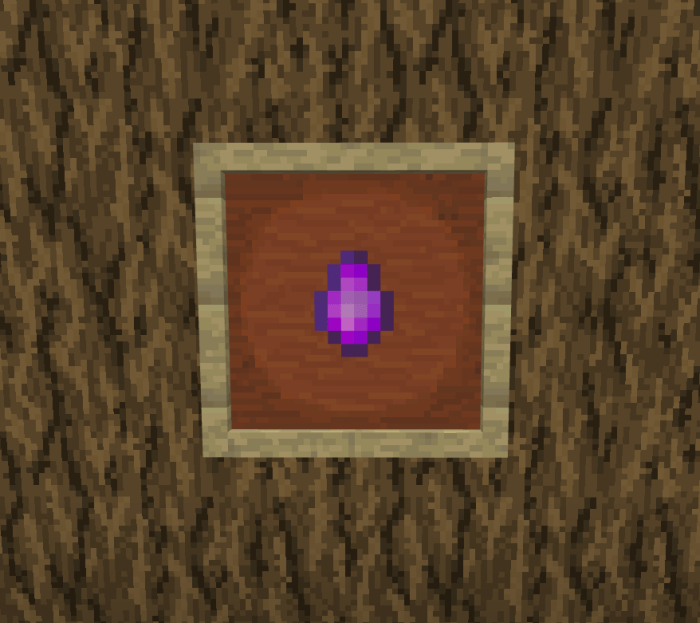 You will also need an
End Essence
that can be crafted as shown below.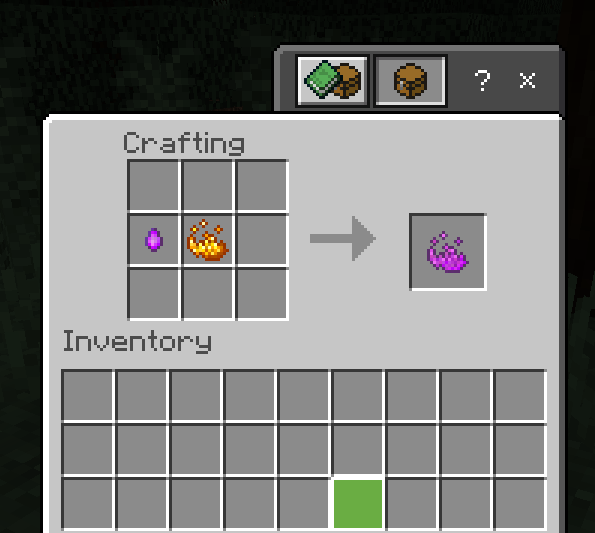 Some armor and weapon recipes also require
Ender Ingots
. Here is how you can craft one.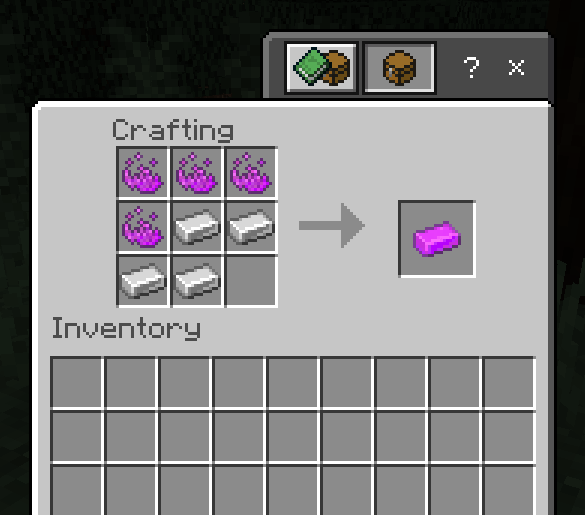 This addon provides a special category of craftable items called the
Kuro / Dark Diamond
category. We will talk about it later, but for now, see the picture below to see one of the main ingredients. This is a
Kuro
and it is dropped by Withers upon death.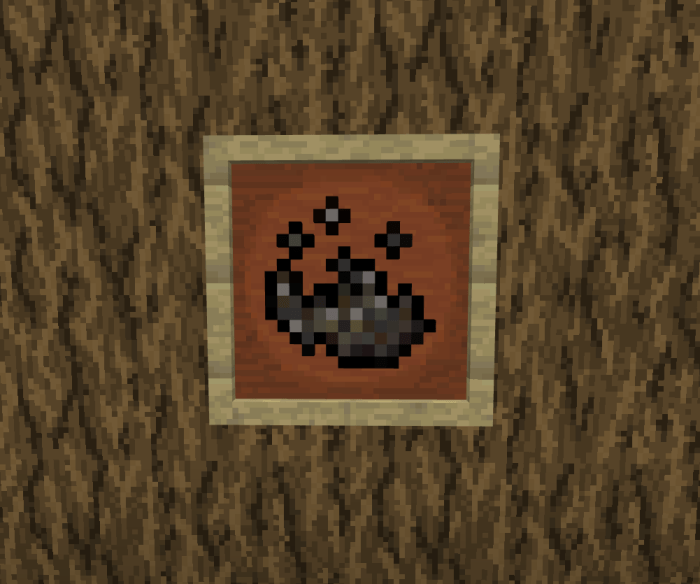 Black diamonds
are also crucial for crafting some items from the above-mentioned category.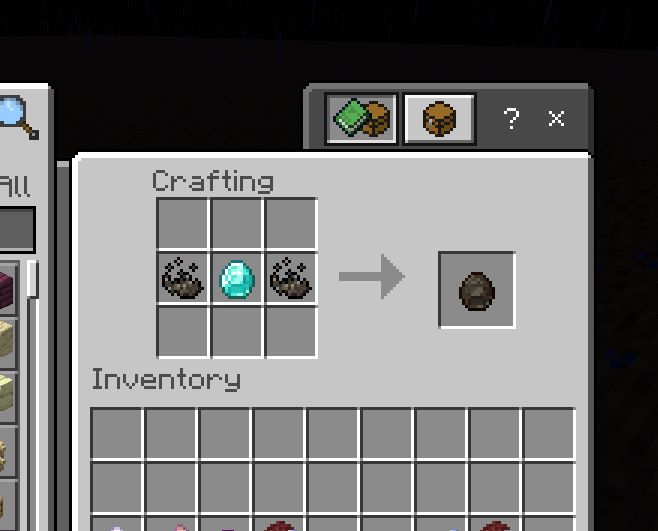 Below you can see what other drops you can obtain from different mobs. These drops will also be useful in crafting.
Underworld Shard
dropping from Piglin Brutes
Depths Shard
dropping from Elder Guardians
Overworld Shards
dropping from Ravagers
Otherworld Shards
dropping from Endermites
Sky Shards
dropping from Phantoms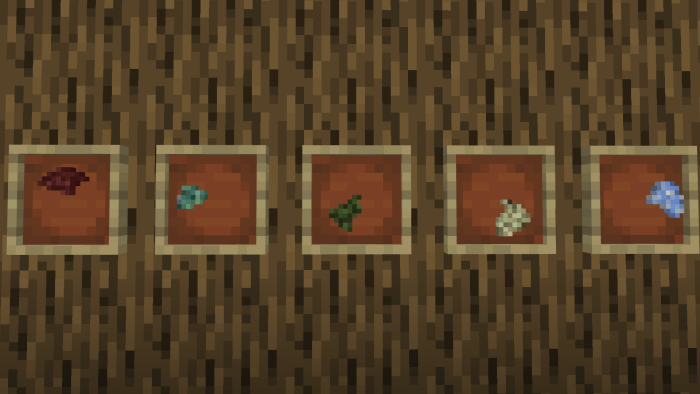 Use the above-displayed Shards to obtain a
Planetary Plate
. You will need it to craft Planetary Gems or you can use it as a trophy.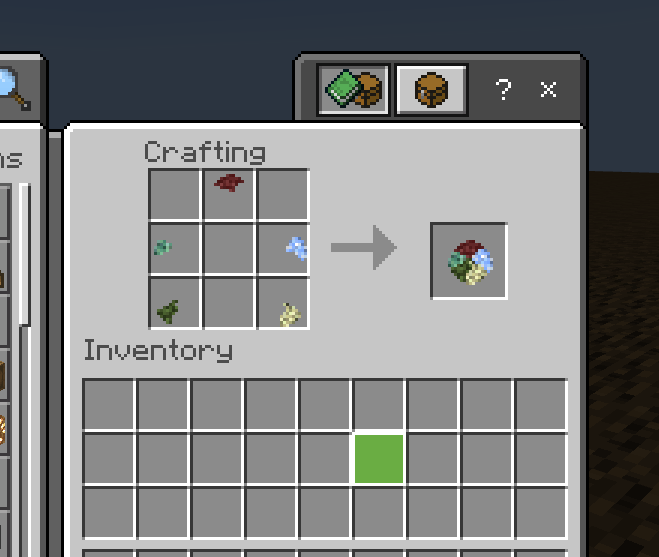 One Planetary Plate can be transformed into two
Planetary Gems
. You will need these gems to craft wands.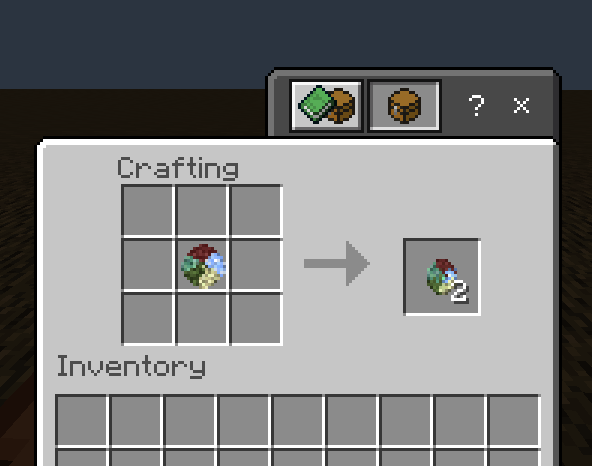 Below you can see the key ingredients for crafting special potions.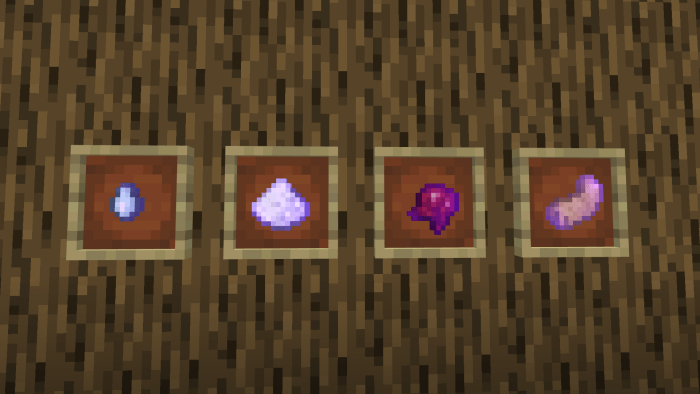 The Wand bases are made of
Netherite Nuggets
. As you can see from the picture below, obtaining them is easy.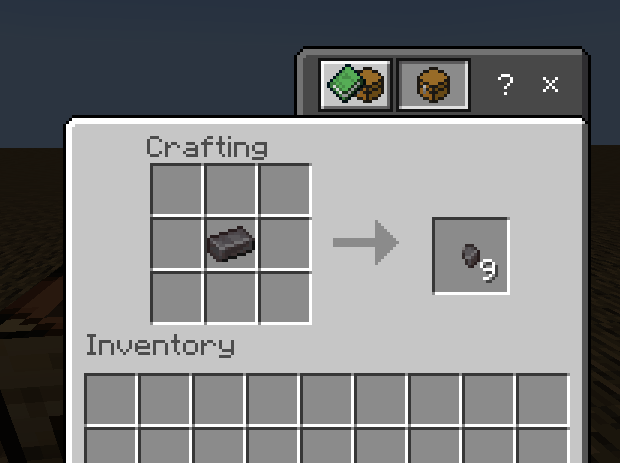 To craft an
Evocation Wand
, you will need an
Evoker fang
. This fang is dropped by evokers upon death.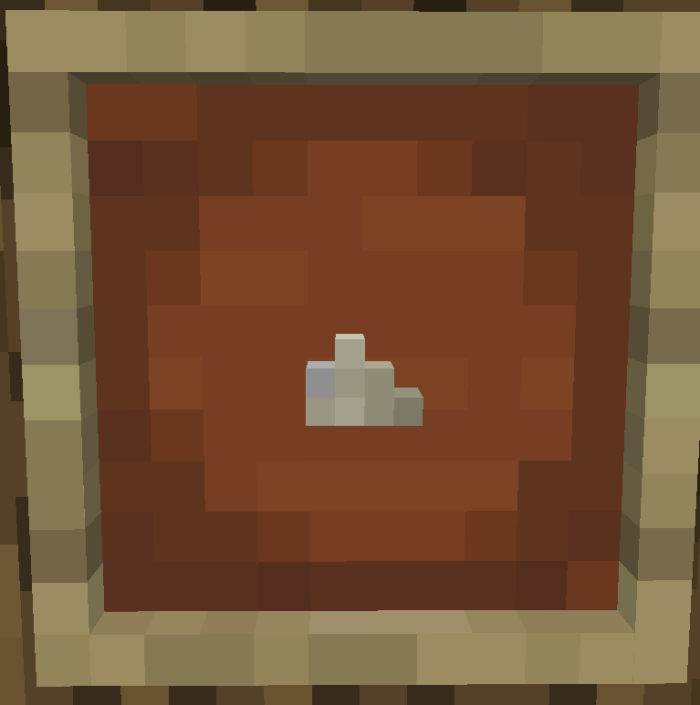 Below you can see how you can obtain
Potent Potions
. They will serve as the main ingredient for other items. They cannot be consumed by players.
Regeneration Potent Potion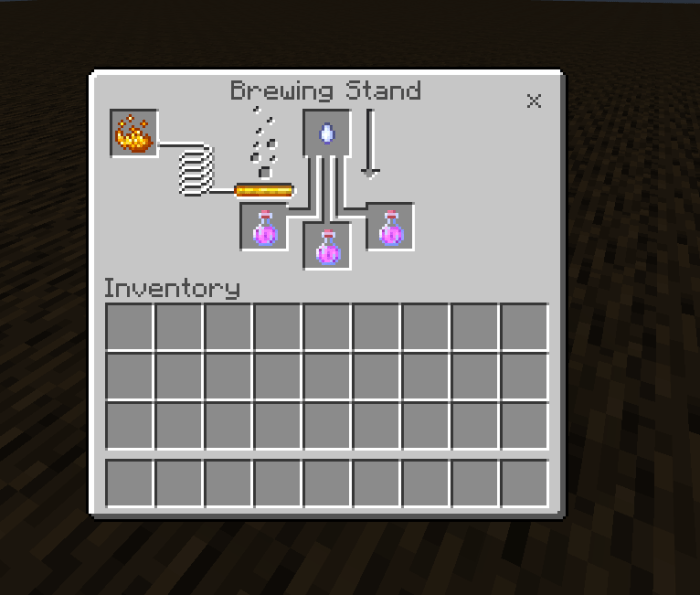 Speed Potent Potion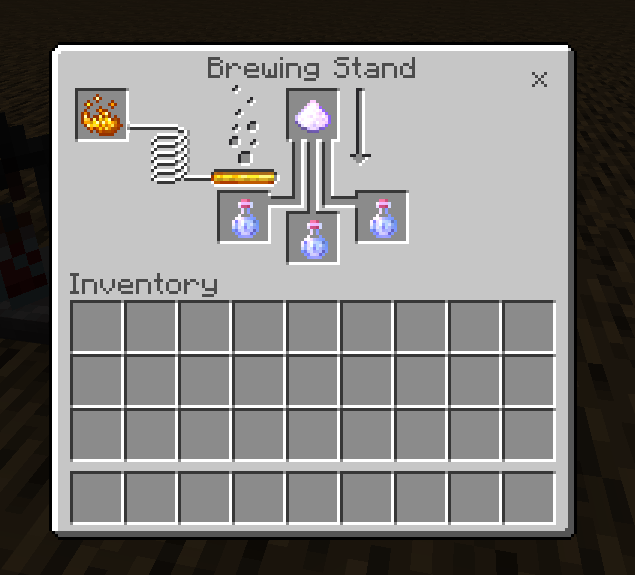 Leaping Potent Potion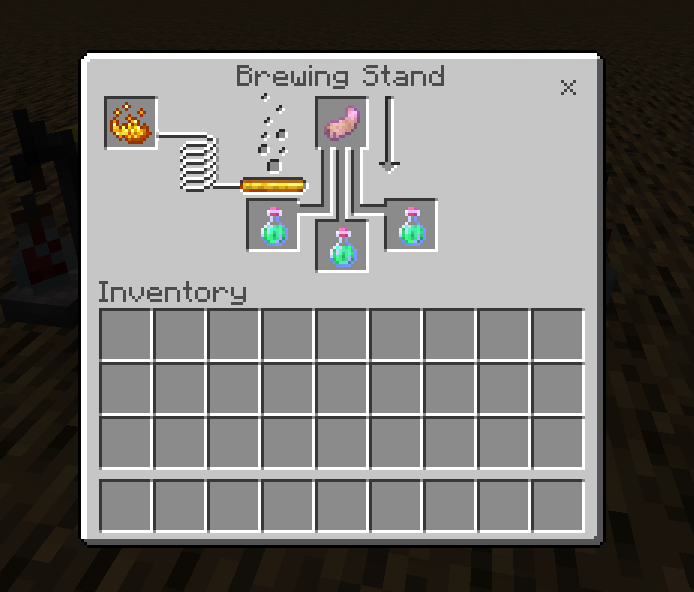 Invisibility Potent Potion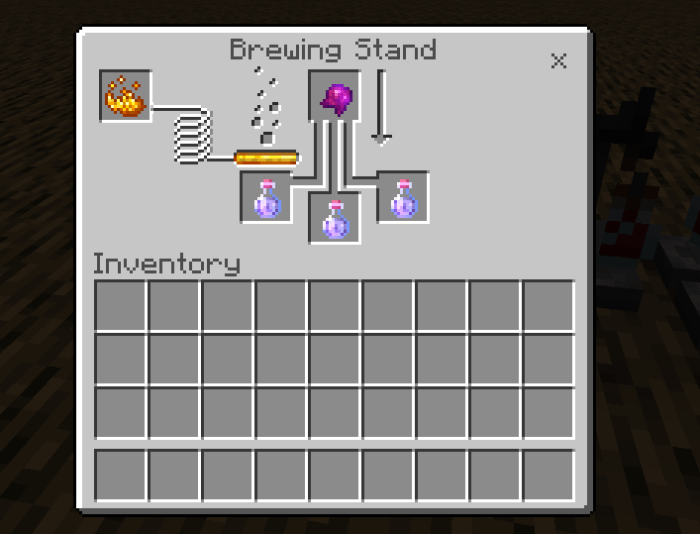 You can also obtain fantastic orbs, but for this, you need to know how to craft empty orbs first. Here is the recipe.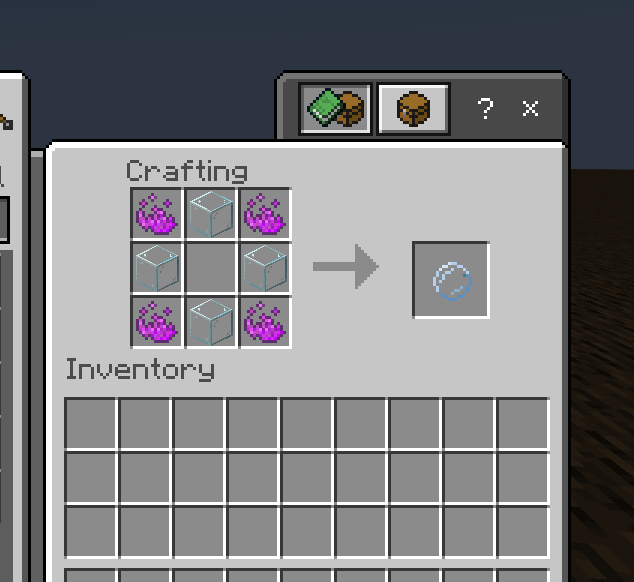 And now, it is time to find out what we can craft using the above-mentioned ingredients:
End Tools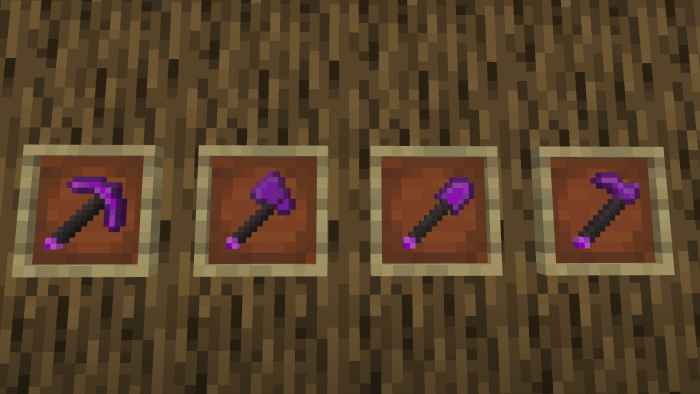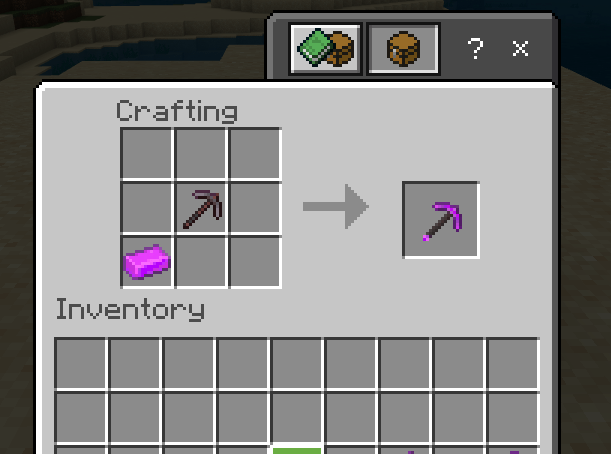 End Armor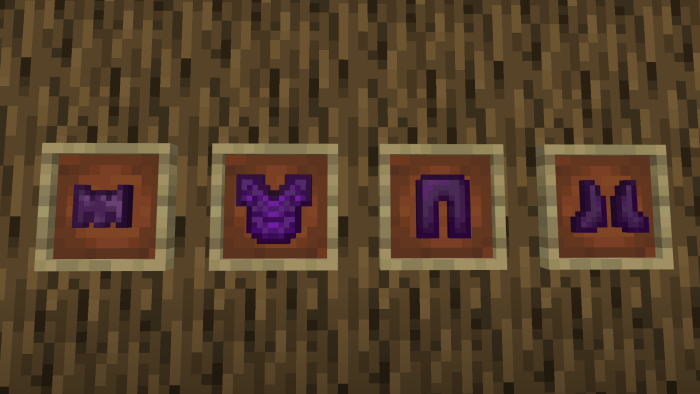 Black Diamond Armor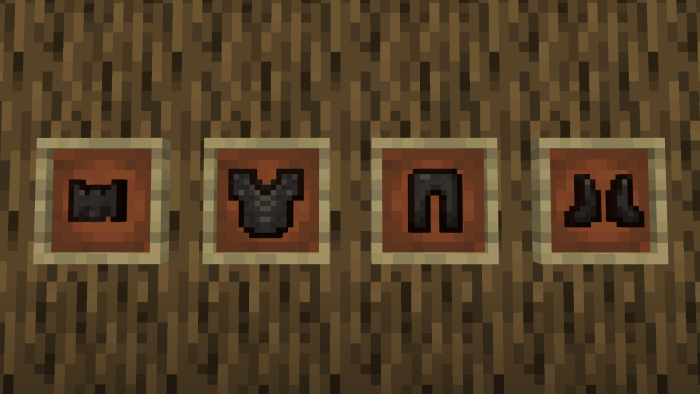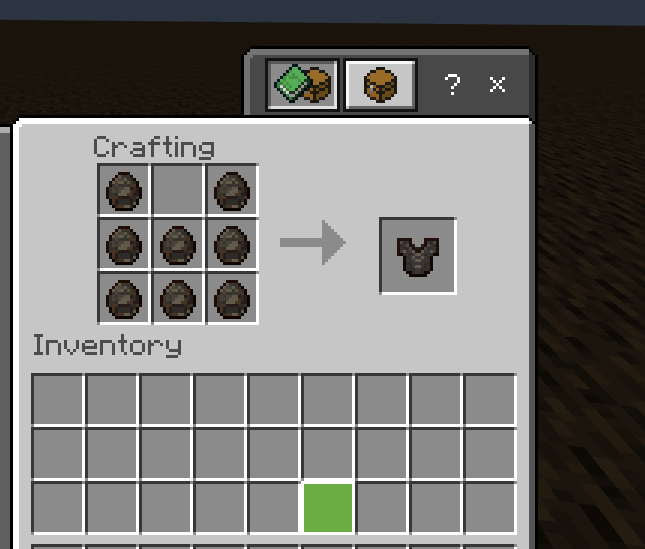 End Scythe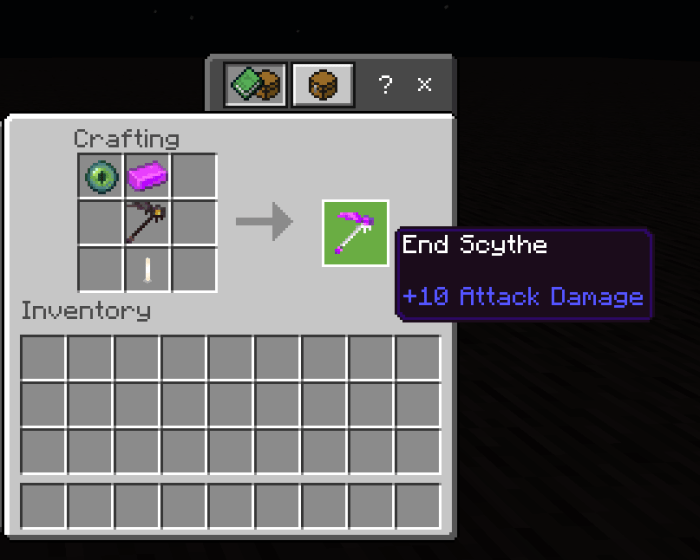 Empowered End Scythe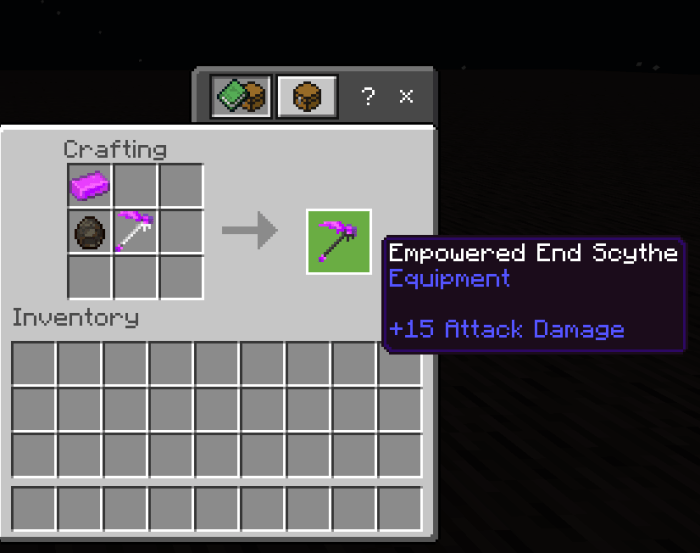 Thunderous Empowered End Scythe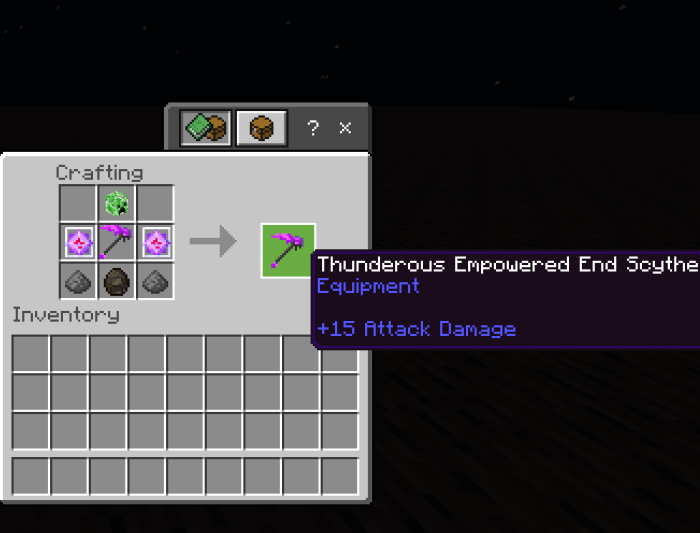 Effect Orbs
. These orbs can be crafted using one empty orb plus three potent potions of the same kind.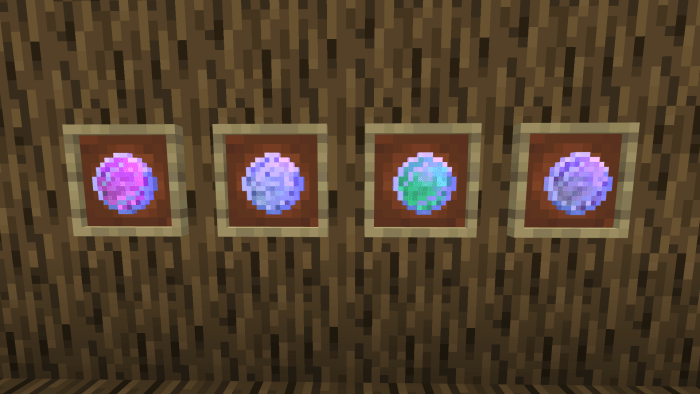 Teleportation Pearl
. This pearl will give you the ability to teleport five blocks ahead, but we must warn you that it has a cooldown time period after it is used.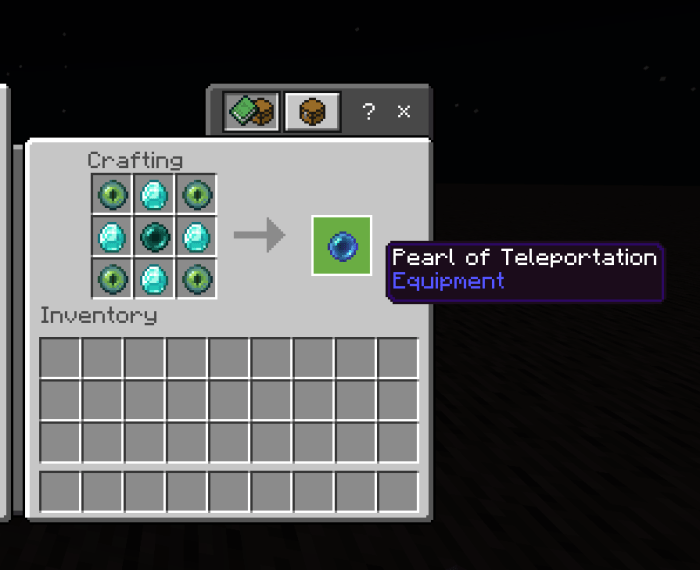 Like we mentioned above, you will be able to craft and use special wands. All of them require wand bases. Here is how you can craft one.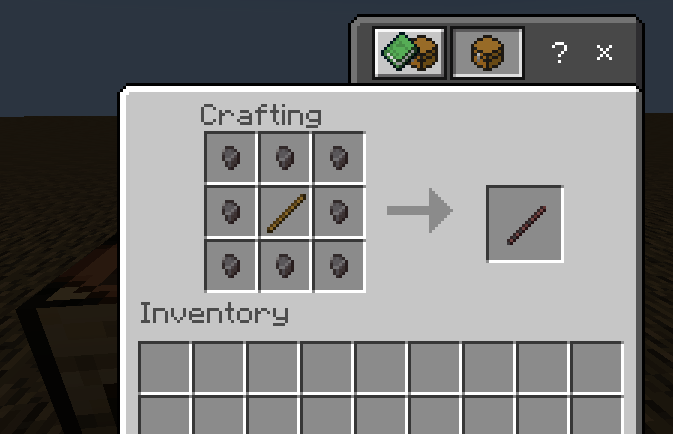 Here are all the craftable wands:
Stormy Weather Wand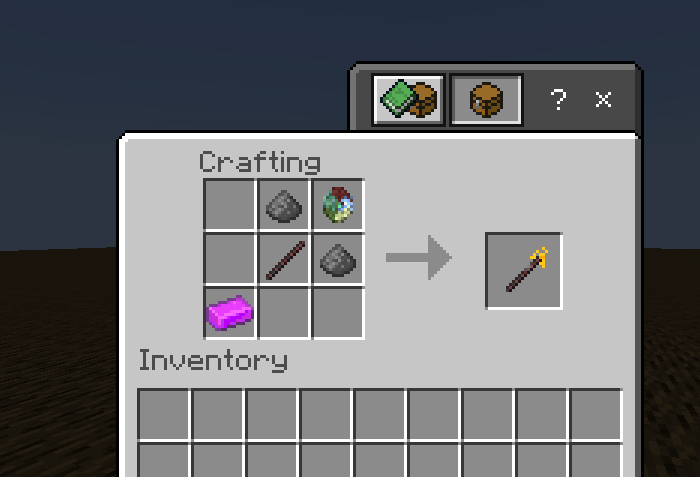 Clear Weather Wand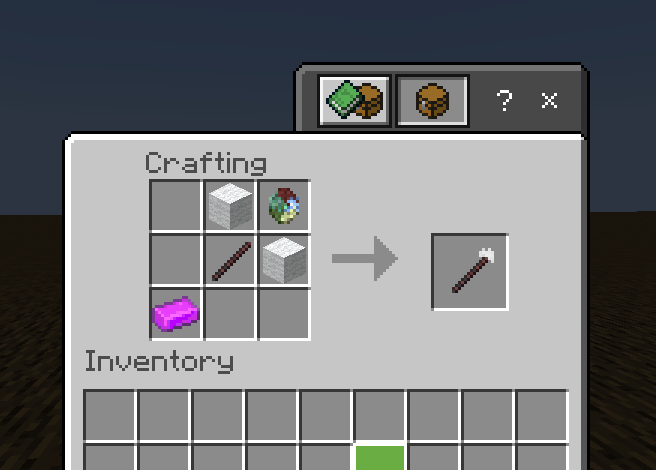 Night Time Wand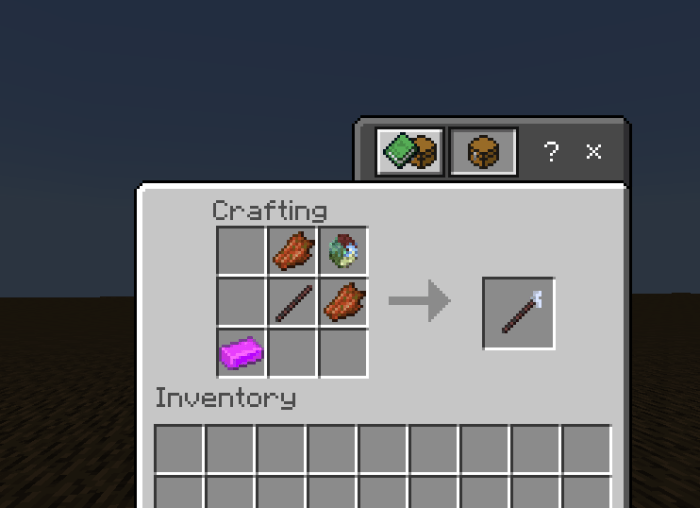 Day Time Wand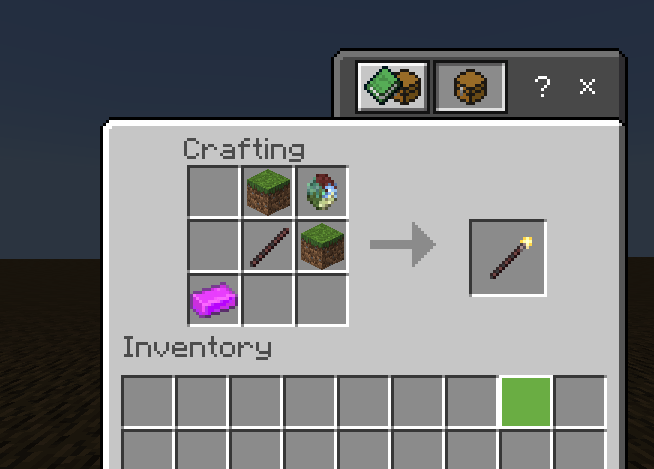 Shulking Wand
(applies a levitation effect)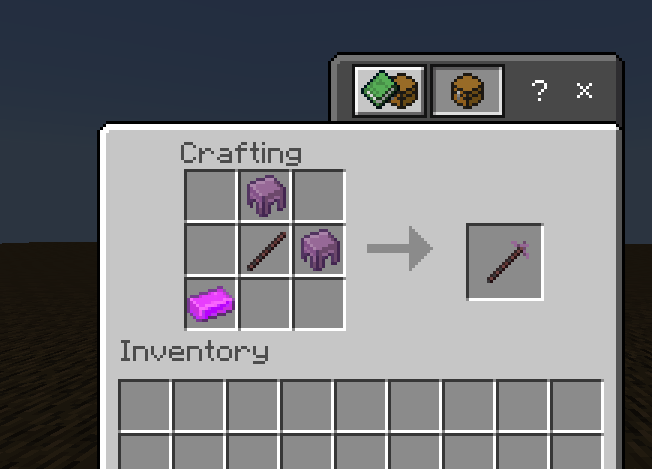 Evocation Wand
(using it you can attack as evokers do)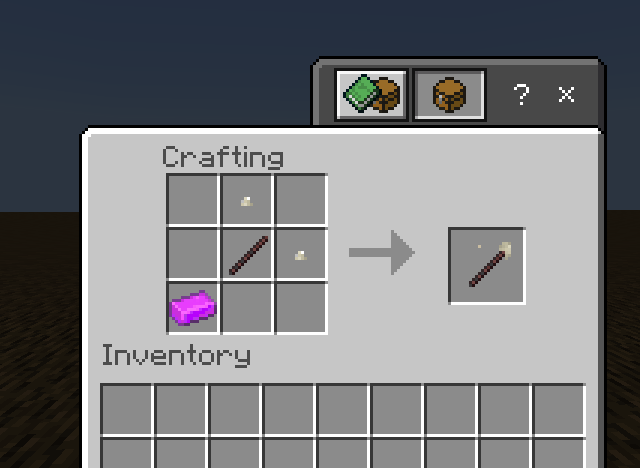 Dear players, if you want to be able to enjoy the above-described addon, install
Minecrafty PE 1.16.100
or a newer version, click on both behavior and resource pack download buttons below this article and, after installing the addon, enable Holiday Creator features and Additional Modding Capabilities.
If you want to discover other interesting MCPE-related articles with free download buttons, check our
website
. Here you will also find the
latest game versions
, including the grand
Minecraft PE 1.17
aka the Caves and Cliffs Update Part One, and
Minecraft PE 1.17.10.22
which is the freshest beta. Have a good time!
---
15 June, 2021